See Bruce Jenner's Amazing Transition Into Caitlyn Jenner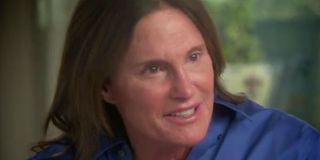 A little over a month ago, Bruce Jenner shared with the world a deeply personal reveal of the struggles and difficult realities he had faced throughout his life. Among them, was the coming to terms with his own gender identity. After a tell-all segment, Jenner revealed that he would soon enough be making the transition to a woman. And now, we introduce to you, Caitlyn Jenner.
The Olympian gold medalist and reality TV star underwent hours of facial-feminization surgery, breast augmentation and hormone therapy, and today was revealed as her new identity in the latest issue of Vanity Fair, telling the world to "Call Me Caitlyn". The photo shoot, with acclaimed photographer, Annie Leibovitz, was an emotional two days as Caitlyn Jenner compared the shoot to winning the gold medal in the 1976 Olympics. Jenner explained:
The cover story reveals many of the struggles Jenner underwent in her transition, the panic attacks after facial surgery, the second-guessing, the pain. It was quite the journey that Jenner went through, but now she can proudly claim herself as who she was always meant to be and to finally feel "free".
The reality star has a public appearance set for July 15 at ESPN's ESPYs in Los Angeles, at which she will be awarded the Arthur Ashe Courage Award. The Kardashian and Jenner children are also supposedly appearing, so it will be the first time we see them all together with Caitlyn Jenner. Though, Khloe Kardashian has already tweeted her support:
This new chapter and new life for Caitlyn Jenner is to be documented by an all new E! docuseries slated to premiere July 26 where it will surely expose some of the details which Jenner alludes to in her Vanity Fair story.
Your Daily Blend of Entertainment News
Your Daily Blend of Entertainment News
Thank you for signing up to CinemaBlend. You will receive a verification email shortly.
There was a problem. Please refresh the page and try again.