Bridgerton Season 3: What We Know About The Next Installment Of The Netflix Series
Rejoice, dear readers! Bridgerton is back in action.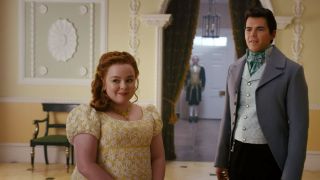 (Image credit: Netflix)
Are you ready, readers? Bridgerton is coming back for all of us to binge whenever we want and wish we had a love such as the characters on the screen.
Its first blockbuster Netflix season in 2020 led to an even bigger season in 2022, with the love story of Anthony and Kate as the focus of Bridgerton Season 2. And, it wasn't long after that it was confirmed that Season 3 was in the works. As one of the most popular shows on the platform, and definitely one of the best shows on Netflix to binge, Bridgerton has only continued to grow in popularity and I'm sure Season 3 will be a success.
But, when is the next season going to come out? Who is going to be the center of it, since two of the Bridgerton siblings are married off and living their best lives? Fear not, readers, this is what we know so far about Bridgerton Season 3.
What Is The Bridgerton Season 3 Premiere Date?
At the time of this writing, in May 2023, there is no set release date for Bridgerton Season 3. While filming did occur in summer 2022 and the series shared a very cute video of the cast as they were in production on YouTube, we have not gotten a release date just yet.
Even so, we could see the show added to the 2023 TV premiere schedule soon if the track record stays true. We got the first season at the very end of 2020, and the second at the very start of 2022, so, maybe at the very end of 2023 we can see Season 3. But, if it takes until 2024, I'd be alright with that, too.
Something fun we know is that the show is already renewed for Season 4. Announced on Shondaland's official Twitter page, it was confirmed that the fourth season was ordered at the same time as Season 3, so we're going to be getting a heck of a lot more Bridgerton in the next few years.
Simone Ashley, Jonathan Bailey, And Many Others Are Returning For Season 3
Get ready, because there are plenty of our regular favorites who are coming back for Season 3 of Bridgerton. Fans all over were living for the positively amazing enemies-to-lovers story shown in Season 2, featuring Simone Ashley and Jonathan Bailey as Kate and Anthony. Thankfully, this couple is coming back for Season 3 to continue their dynamic and make more people fall in love with them.
This is great news, considering the Season 1 couple hasn't been seen together since Regé-Jean Page left the show, and he doesn't plan to come back, so to see that the Season 2 love story is going to continue to mature makes me all the more excited to see them again.
Other actors that we can expect to see in Season 3, who were in the "In Production" YouTube video from before, include Adjoa Andoh as Lady Danbury, Luke Thompson as Benedict Bridgerton, Hugh Sachs as Brimsley, Ruth Gemmell as Violet Bridgerton, Golda Rosheuvel as Queen Charlotte, Claudia Jessie as Eloise Bridgerton, Luke Newton as Colin Bridgerton, Nicola Coughlan as Penelope Featherington, and several others. You just have to love the Bridgerton cast.
One person, however, who will not be there for Season 3 is Phoebe Dynevor as Daphne Bridgerton, according to Variety, saying that "she did what she wanted to do" with the character as a whole, but future seasons aren't off the table:
While it is a shame that she won't be here, we might see her again in the future, so it's nice to have that in mind, too.
Several New Actors Signed On, Including One Recast
There have also been several new actors – as well as a significant re-cast that we should talk about. The role of Francesa Bridgerton has been recast.
While Francesca has been a bit of a background sibling for most of the series, you might notice that there's something different about her Season 3, and that's because the character has been recast. Netflix confirmed that Ruby Stokes left in order to focus on another Netflix project called Lockwood & Co., and that the new performer playing Francesca is Hannah Dodd.
The young actress has appeared in projects such as Anatomy of a Scandal, Flowers in the Attic: The Origin, and Enola Holmes 2.
Several new cast members have been added as well. According to Deadline, Daniel Francis, Sam Phillips, and James Phoon are new to the Season 3 cast. Francis will play Marcus Anderson, a charismatic man that seems to be the draw of many matriarchs of the town. Phillips is going to portray Lord Debling, someone who appears to be into unusual things, but has plenty of wealth for anyone willing to marry him. Phoon will play Harry Dankworth, a very handsome man who is not very smart, but charms every person he comes across.
Also confirmed by Deadline is that Hannah New from the hit Starz series, Black Sails, has signed on for Season 3 to play Lady Tilly Arnold.
Bridgerton Season 3 Will Focus On Colin And Penelope's Love Story
The first season of Bridgerton covered Daphne and Simon. The second was Anthony and Kate (and it was, arguably, a better season). And now, we're going into the love story of Colin and Penelope.
According to Netflix's Tudum, it's been confirmed that Season 3 is going to focus on the two. The actress who portrays Penelope, Nicola Coughlan, talked to the site regarding the storyline, and why it ended up becoming the Season 3 focus:
Unlike the past two romances, who all met within the same season, Penelope and Colin have known each other for years and there have been several hints throughout the last two seasons that they were going to get together at some point or another. And now, Season 3 is set to explore that.
The Title Of The First Episode Has Been Revealed
While details of the show have been kept pretty tightly under wraps, besides the love story that we already know about, we do know what the name of the first episode is going to be. In a preview that was shown at 2022's Netflix Tudum event on YouTube, we were given a first-look into what Season 3 is going to be about – as well as the title of the premiere, "Out Of The Shadows."
Talk about mysterious. I can't wait to see what exactly that means. Could it be Penelope coming clean about who she is to more people, or something else? I can't wait to see.
Bridgerton Will Continue To Follow The Books - But Out Of Order
If you're a fan of the book series by Julia Quinn, you might notice that this romance we are going to be focusing on technically shouldn't come around until the fourth season. The Bridgerton books in order, reveal that the third novel, An Offer from a Gentleman, is actually all about Benedict's romance, but we are, instead, jumping ahead to Romancing Mr. Bridgerton, which is the Colin and Penelope story (and the fourth of the novels).
But, don't worry, we will get to see Benedict's story in time. Season 3 showrunner Jess Brownell revealed in an interview with Variety in May 2022 that she just felt that it was the right time for Penelope and Colin:
For those who are wondering if Benedict is going to have his time in the spotlight, the showrunner confirmed that they do intend to get to him, and all the siblings:
We're getting the love stories, just a little out of order. Which is fine, in my opinion.
Filming Has Concluded
Get ready for an exciting update, because we can confirm that Bridgerton Season 3 has finished filming!
In an interview that Shonda Rhimes did with Virgin Radio U.K., she confirmed that Season 3 is finally done filming when asked about any updates she could give:
If they are editing the season now, the idea that it might be coming in 2023 feels even more real now.
Bridgerton Season 3 might feel like it's ages away, but I'm sure that we're close to more news starting to come out, meaning we'll only get more excited with each passing day. Until then, I'll just go and re-live the torture that was that sexual tension during much of Season 2.
Your Daily Blend of Entertainment News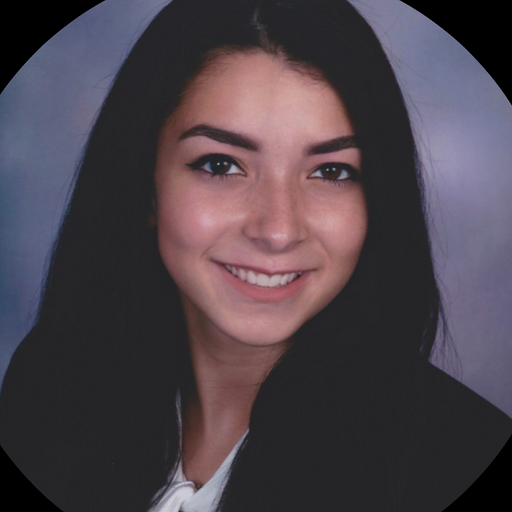 Big nerd and lover of Game of Thrones/A Song of Ice and Fire. Will forever hate season eight. Superhero and horror geek. And please don't debate me on The Last of Us 2, it was amazing!