Percy Jackson And The Olympians: Release Date, Teaser, Cast, And Other Things We Know So Far About The Disney+ Adaptation
Campers of Camp Half-Blood - unite!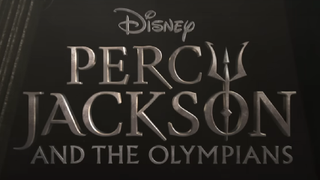 (Image credit: Disney+)
Demigods of Camp Half-Blood! It's time to reunite, because Percy Jackson is coming to the small screen in its own series!
It's taken years for this to occur, ever since the film adaptations came to a halt, but finally, we're going to be getting a full-fledged Percy Jackson television series before long, covering our favorite demigods and their adventures into the world of the Greek gods - as well as a beautiful coming of age story with a bit of a fantasy twist.
But, what exactly do we know about this upcoming and very much anticipated series on Disney+? From who is going to be playing the namesake of the series itself to what stories we're going to follow, here is what we know about the upcoming Percy Jackson & the Olympians television series.
What Is The Percy Jackson & The Olympians Premiere Date?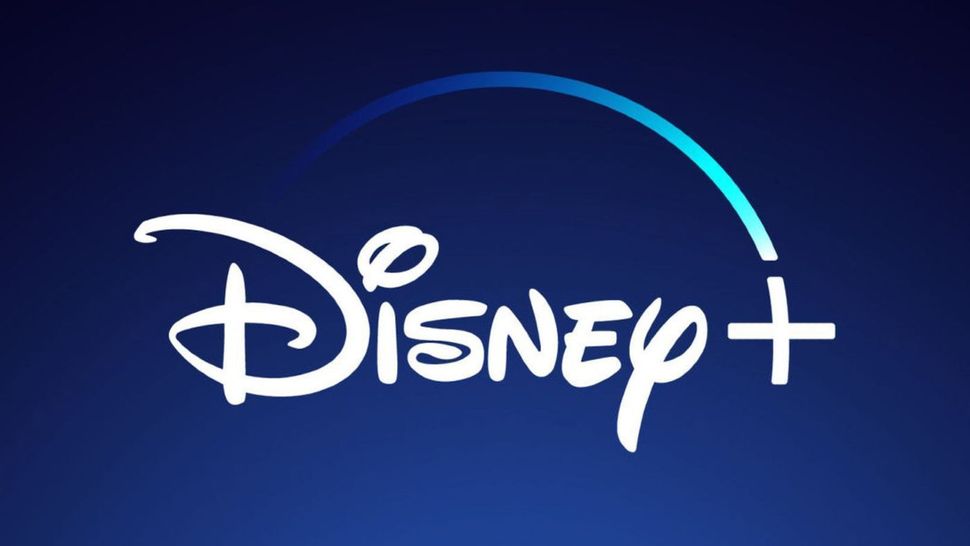 Get ready to mark your 2023 TV premiere schedule. Percy Jackson & the Olympians will be debuting on December 20th, 2023, per the announcement from the Disney press site in August 2023.
As originally announced, the new Percy Jackson series, aptly titled Percy Jackson & The Olympians, is going to come out on Disney+, known for its hit shows like The Mandalorian, plenty of Marvel content and more. Originally, we assumed the show would air sometime in 2024, as that's what the landing page on Disney+ said – however, we're all happily surprised that it's coming out at the end of the year.
Now all we need to do is wait a little longer until we get to go back to Camp Half-Blood.
Walker Scobell, Leah Sava Jeffries And Aryan Simhadri Will Star As The Main Trio
Already, we have a pretty well-rounded Percy Jackson and the Olympians cast, so you'll be seeing plenty of stars in this new Disney+ show. We have found our Percy Jackson, who will be played by Walker Scobell.
Known for his breakout role in the very popular Netflix film, The Adam Project, where he played a younger version of Ryan Reynolds' character, Adam, Scobell has broken out as a great young actor, and I have a feeling he'll be the perfect choice for Percy.
This casting, honestly, makes sense as well in terms of the ages of the characters. With the Percy Jackson films, the characters were significantly aged up from their book counterparts, something many fans were not happy with, considering a big part of the series was for Percy to advance in his powers from age 12-16, and yet, he was already sixteen in the first film.
Thankfully, it seems that we're going to be getting book-accurate ages for our favorite characters now. That's one thing we most certainly want to see in this new adaptation.
Walker Scobell was the first one to be cast in a lead role, but after that, it was confirmed that Leah Sava Jeffries and Aryan Simhadri were set to star as Annabeth Chase and Grover Underwood, according to The Hollywood Reporter.
Jason Mantzoukas, Lin-Manuel Miranda, Adam Copeland And More Round Out The Cast
Additionally, several other stars have been cast in key roles. According to Variety in June 2022, Virginia Kull, Glynn Turman, Jason Mantzoukas, Megan Mullally and Timm Sharp are all set to appear in recurring guest roles in the series. Mullally will play Alecto, Mantzoukas will play Dionysus, Kull will play Sally Jackson, Turman will appear as Chiron, and Sharp will play Gabe Ugliano.
Reported by Variety in late June 2022 was the addition of three others, Dior Goodjohn (Clarisse La Rue), Olivea Morton (Nancy Bobofit) and Charlie Bushnell (Luke Castellan), to the cast.
Another trio was reported by Variety in October 2022, saying that Adam Copeland, Suzanne Cryer and Jessica Parker Kennedy were also joining the cast. Copeland will play Ares, Cryer will guest star as Echidna, and Kennedy will guest star as Medusa.
Deadline reported in early November 2022 that Lin-Manuel Miranda was also set to join the cast as Hermes. Variety reported in mid-November 2022 that Timothy Omundson and Jay Duplass would be playing Haphaestus and Hades, respectively.
The last piece of casting news also came from Variety in January 2023, and confirmed that Lance Reddick would play Zeus in a guest-starring role, and Toby Stephens would guest-star as Poseidon. Truly a cast for the ages
Check Out The Teaser For Percy Jackson & The Olympians
If you're as excited about Percy Jackson & the Olympians as we are, check out the teaser down below. It features our main characters in several scenes, and special sneak peeks into the world we are going to experience – as well as our first glimpse at what Ares (Adam Copeland) will look like:
The First Season Of The Series Will Focus On The First Book
For fans of the series, you might know that there are five books in the Percy Jackson saga, so there are plenty of amazing stories and fantastical adventures that Percy and his friends get caught up in. Thankfully, according to The Hollywood Reporter when the show was first announced, the first season of Percy Jackson & the Olympians seems to cover only the first book.
The premise from the above report from THR is identical to that of the first novel in the series, Percy Jackson & the Olympians: The Lightning Thief. It follows Percy as he comes to terms with his newfound demigod powers, but is faced with an even bigger challenge when Zeus, the god of the sky, accuses him of stealing his master lightning bolt. Now, Percy has to travel across the country in order to find it.
Oooh, sign me up, because I am excited.
There Will Be Eight Episodes In Season 1
We already confirmed that the first season of the show is set to cover the first book in the Percy Jackson series, but we can also confirm that there will only be eight episodes. When the scripts were still in the works back in April 2022, Rick Riordan's personal blog, confirmed that they had finished working on the first four episodes and were hard at work finalizing the last four:
Rick Riordan, if you don't know, is the author of the original series, so it's awesome to see him be involved. This was right before the show went into production, so eight episodes for the season sounds about right.
Also confirmed in the Disney+ press announcement from before was that each episode is going to come out weekly following a two-episode premiere.
Rick Riordan And Jon Steinberg Wrote The First Episode
If you weren't already excited enough, Rick Riordan wrote the pilot episode of the series, alongside Jon Steinberg, who is also serving as an executive producer.
For those who are unaware of Steinberg's work, he's worked on several shows, including Jericho, Human Target, and more, as well as co-created the hit Starz series, Black Sails, so I have a feeling that this show will be in good hands.
Something else that's worth noting is that Riordan also created a series "bible" alongside Steinberg, according to another post from Riordan's personal blog. What that basically means is that he created a whole outline for how he wants the first season to go story-wise, as well as for other seasons if "everything goes well." To hear that the original writer is so heavily involved in this franchise makes me super excited.
Filming Has Wrapped
We know that filming for Percy Jackson and the Olympians has wrapped.
The studio confirmed that the series would begin production in the summer of 2022, which it did. And now, after several months of filming, the show officially wrapped in February 2023. Riordan posted a sweet message to his Instagram page commemorating the moment:
It was also confirmed via the X (formerly Twitter) page for the show that filming had come to a close, featuring a funny video with the main star himself, Scobell:
That's a wrap demigods 🎬 Season 1 of #PercyJackson and the Olympians has officially finished production! (And @walkerscobell3 is totally fine with it) pic.twitter.com/xEY7IYXbMgFebruary 3, 2023
Finally, it feels as if this show is getting closer and closer to arriving, and I can't wait to see what it holds next for me to enjoy. I know the special effects will probably take some time with a series such as Percy Jackson, which features stories of Greek mythology, but I'm eager to see where this show goes.
As a fan of the Percy Jackson series myself, I have full confidence that these directors, producers, actors and writers will bring the world that I care for so deeply to life in the best way possible. With this show originally announced in 2020, and now finally getting that update we all needed, I can't wait to dig out my old books and finally return to this place I held so dear in my heart for so long. I can feel the obsession with Greek mythology slowly returning.
Your Daily Blend of Entertainment News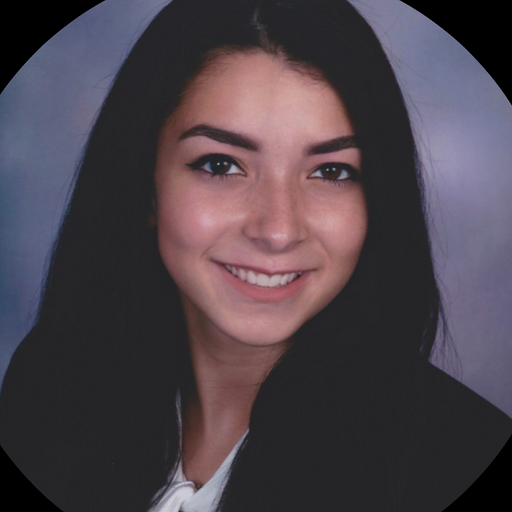 Big nerd and lover of Game of Thrones/A Song of Ice and Fire. Will forever hate season eight. Superhero and horror geek. And please don't debate me on The Last of Us 2, it was amazing!