The Best Movies On Hulu To Watch Right Now
We've put together a list of the best movies to stream on Hulu right now.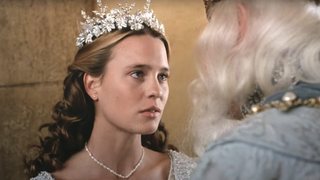 (Image credit: 20th Century Studios)
It can be very difficult, once any of us sits down for the evening and decides to watch a movie, to land on what we want to see if we don't already have a specific film in mind. Most people subscribe to a wide variety of available streaming services, all of which have dozens upon dozens of viable choices in every imaginable genre.
In order to make things a bit easier for you, we've put together a list featuring the best movies streaming on Hulu right now, so that you can relax and get your stream on without spending most of the time you'd like to be watching a movie just scrolling through your options on repeat. Whether you're looking for something original to the service, like Fresh, which is one of many 2022 movie releases, or a classic such as Roxanne, there are plenty of great choices, regardless of what genre will fill your heart with joy. Now, on with the show!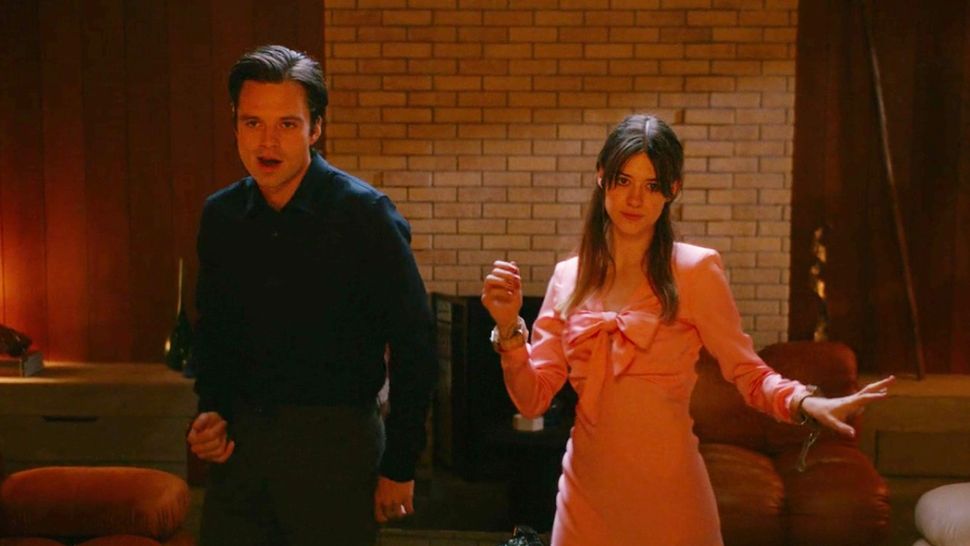 Fresh (2022)
In the directorial debut of Mimi Cave, we follow single lady Noa (Daisy Edgar-Jones) after meeting the charming Steve (Sebastian Stan) and giving him her number. After an initial date that goes swimmingly, they head off on a weekend trip, where Noa is shocked to see that her new beau has been hiding a deadly secret. Fresh is a Hulu exclusive horror comedy that's won raves from fans and critics alike, so it's definitely worth your viewing time.
Watch Fresh on Hulu (opens in new tab).
The Shape Of Water (2017)
This romantic fantasy sees Elisa (Sally Hawkins) discover the test subject at the secret government facility she cleans in the early 1960s, and begin to form a strong bond with the creature, eventually risking everything she knows to help him stay safe. The 2018 Oscar winner for Best Picture delves into the lengths someone will go for true love.
Watch The Shape of Water on Hulu (opens in new tab).
Summer Of Soul (2021)
In the debut film from famed musician Questlove, we finally get a look at the 1969 Harlem Cultural Festival, which celebrated black music, history, culture, and fashion over six weeks and was attended by thousands. The documentary blends footage of the event with the documentarians investigating why this massive event has all but been forgotten by pop culture.
Watch Summer of Soul on Hulu (opens in new tab).
A Soldier's Story (1984)
Black Army investigator Captain Davenport (Howard E. Rollins Jr.) travels to a remote base in Louisiana to investigate the murder of a black sargeant toward the end of WWII, and discovers the military there filled with secrets and mistrust.
Watch A Soldier's Story on Hulu (opens in new tab).
Spencer (2021)
With the marriage between Princess Diana (Kristen Stewart) and Prince Charles (Jack Farthing) on very rocky ground, they join the royal family for Christmas festivities in 1991, as Diana considers divorcing her husband and leaving the royals behind.
Watch Spencer on Hulu (opens in new tab).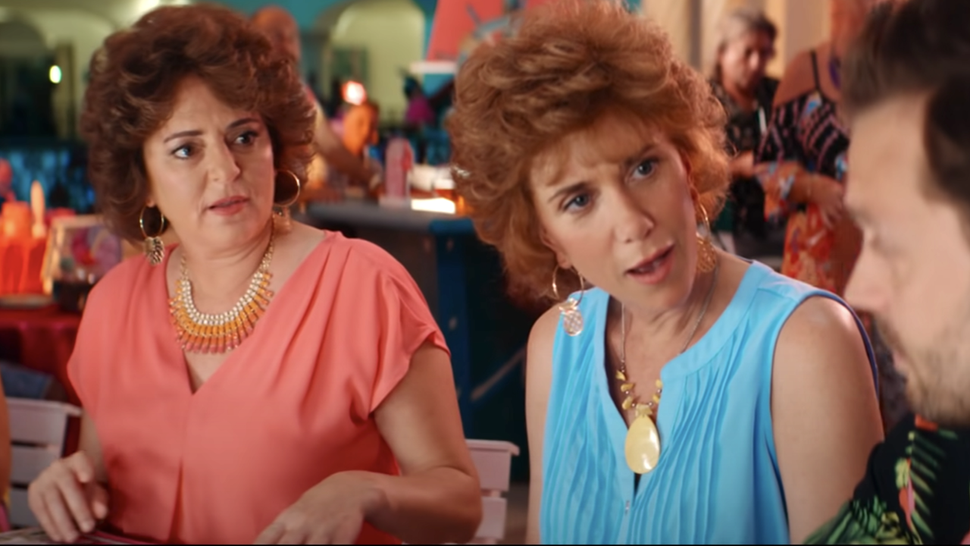 Barb & Star Go To Vista Del Mar (2021)
Lifelong best buds Barb (Annie Mumolo) and Star (Kristen Wiig) leave their small town for the first time, and find themselves mixed up in a dangerous plot while on vacation in the beach-front locale. Bringing Bridesmaids' writers Wiig and Mumolo back together for their second feature, Barb & Star is perfectly silly fun.
Watch Barb & Star Go To Vista Del Mar on Hulu. (opens in new tab)
Roxanne (1987)
In a funny and heart-warming update on Cyrano de Bergerac, Steve Martin plays a small town fire chief who doesn't have the courage to pursue the woman of his dreams, because of his larger than life nose, and helps one of his handsome firefighters woo her instead.
Watch Roxanne on Hulu (opens in new tab).
Deadpool (2016) And Deadpool 2 (2018)
When mercenary Wade Wilson agrees to undergo experimental treatments to try and cure his cancer, he's instead tortured and disfigured in an effort to awaken his latent mutant abilities, leading him to seek justice for those who ruined his life and saving teen mutant Russell (Julian Dennison) from time-traveling super soldier, Cable (Josh Brolin).
Watch Deadpool on Hulu (opens in new tab).
Watch Deadpool 2 on Hulu (opens in new tab).
Parasite (2019)
This comedic thriller follows a poor family who hope to become employed by a rich family so they can scheme their way into their home, by posing as unrelated and highly qualified workers. Another commercial and critical success, Parasite won a number of awards, including Best Picture and the Best Director Oscar for Bong Joon-ho, and now has a TV series and two sequels in development.
Watch Parasite on Hulu. (opens in new tab)
Portrait Of A Lady On Fire (2019)
This French period drama about forbidden love follows as the daughter of a countess in 1770 becomes attracted to the young woman hired to paint her portrait, with her feelings being returned by the artist.
Watch Portrait of a Lady on Fire on Hulu (opens in new tab).
Juno (2007)
High school student Juno (Elliot Page) discovers that she's pregnant by her friend / admirer Paulie (Michael Cera) and decides on a closed adoption with a rich couple nearby. But, complications arise as Juno deals with her feelings for Paulie while the soon-to-be adoptive father opens up to her.
Watch Juno on Hulu (opens in new tab).
I'm Your Man (2021)
Researcher Alma (Maren Eggert) agrees to temporarily live with an experimental humanoid robot, Tom (Dan Stevens, who brushed up on his German for the role), said to be created as her perfect life partner, in exchange for funding. I'm Your Man is a very different kind of romantic comedy that still offers the heartfelt laughs and emotional moments many will be looking for.
Watch I'm Your Man on Hulu (opens in new tab).
Hustlers (2019)
A group of New York City strippers who work for an upscale club and are led by Jennifer Lopez's Ramona, conspire to regain their lost pay after the 2008 financial crisis cuts into their profits. Based on a true story, 2019's Hustlers netted Lopez some of the strongest Oscar buzz of her career, though she ended up being snubbed by the awards.
Watch Hustlers on Hulu (opens in new tab).
Slumdog Millionaire (2008)
An 18-year-old man (Dev Patel) from the slums of Mumbai enjoys an incredible winning streak on the Indian version of Who Wants to Be a Millionaire. This Best Picture Oscar winning film will help restore your hope in the benefits of perseverance, love, and life itself.
Watch Slumdog Millionaire on Hulu (opens in new tab).
Tombstone (1993)
Brothers Wyatt, Virgil, and Morgan Earp (Kurt Russell, Sam Elliott, Bill Paxton) have abandoned gunslinging to become businessmen, but when they are targeted by a dangerous gang, they have to join forces with Doc Holliday (Val Kilmer) to take the gang down.
Watch Tombstone on Hulu (opens in new tab).
The Princess Bride (1987)
This classic fairy tale adventure follows Westley (Cary Elwes) and Buttercup (Robin Wright) as they fight a number of evil-doers and mythical creatures so that they can finally be together.
Watch The Princess Bride on Hulu (opens in new tab).
500 Days Of Summer (2009)
Tom (Joseph Gordon-Levitt) tries to figure out where his whirlwind romance with Summer (Zooey Deschanel) went wrong, after she unceremoniously dumps him.
Watch 500 Days of Summer on Hulu (opens in new tab).
Palm Springs (2020)
Two wedding guests who are stuck in a time loop (Cristin Milioti and Andy Samberg) begin to fall in love as they live the same day over and over again. Palm Springs was one of the joys of 2020, giving viewers a fresh and funny take on the time loop trope.
Watch Palm Springs on Hulu. (opens in new tab)
My Best Friend's Wedding (1997)
Childhood buddies Jules (Julia Roberts) and Michael (Dermot Mulroney) had agreed to marry if they were still single by 28, but when he announces plans to marry 20-year-old Kimberly (Cameron Diaz) a few days before Jules' birthday, she realizes she's in love with him and tries to stop the wedding, despite being maid of honor. You can't go wrong with this rom-com classic from Roberts.
Watch My Best Friend's Wedding on Hulu. (opens in new tab)
Unstoppable (2010)
This Tony Scott action thriller finds a train engineer and a conductor (Denzel Washington and Chris Pine) attempting to stop a runaway train as it speeds through populated areas of Pennsylvania, while loaded with toxic materials that would destroy locals and create a massive environmental disaster if it crashes.
Watch Unstoppable on Hulu (opens in new tab).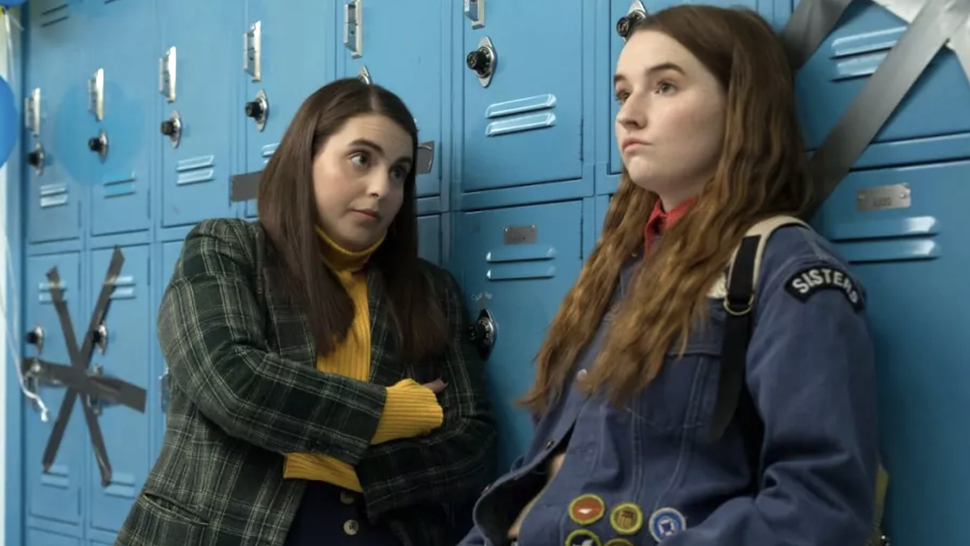 Booksmart (2019)
High schoolers Amy (Kaitlyn Dever) and Molly (Beanie Feldstein) realize that their over-acheiving, have-no-fun ways actually didn't give them an academic leg up on their partying peers, so they spend the night before graduation trying to make up for lost time by breaking all the rules. Olivia Wilde's feature-length directorial debut added to the woefully short list of funny, coming of age stories about young women.
Watch Booksmart on Hulu. (opens in new tab)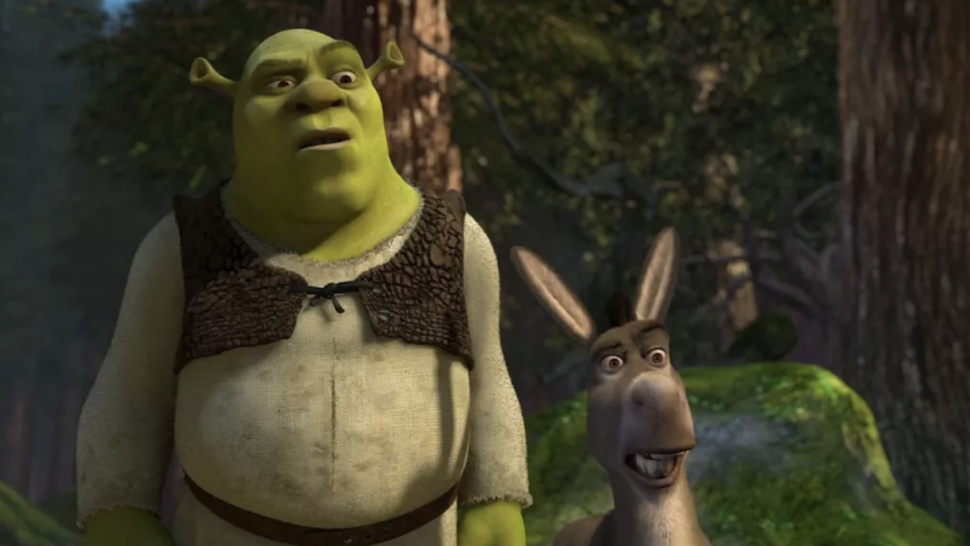 Shrek (2001)
In order to get the solitude of his swamp back, an ogre (Mike Myers) makes a deal with evil Lord Farquaad (John Lithgow) to rescue Princess Fiona (Cameron Diaz) to be Farquaad's bride, with the help of new friend Donkey (Eddie Murphy), but Fiona has a big secret. This animated hit led to several sequels, a Broadway musical, and was preserved in the National Film Registry in 2020.
Watch Shrek on Hulu. (opens in new tab)
This list will absolutely give you a great place to start when it comes to the best movies streaming on Hulu right now, but you can bet that other options abound. Other films include classic comedies like 1987's Can't Buy Me Love with Patrick Dempsey, the Sandra Bullock / Nicole Kidman 1998 fantasy Practical Magic, every film in the Twilight Saga, the Aretha Franklin concert film Amazing Grace, and the heist comedy, Logan Lucky.