5 Marvel Characters Maude Apatow Would Be Perfect To Play
By Jason Wiese published
From being an observer on Euphoria to being an Avenger in the Marvel movies?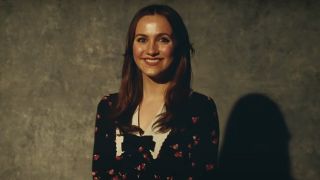 (Image credit: HBO)
Zendaya is one of the top A-listers in Hollywood and Sydney Sweeney is well on her way to becoming a generational icon herself, but one of the most essential standouts in the main Euphoria cast is Maude Apatow. Also known as the daughter of filmmaker Judd Apatow and actress Leslie Mann, the actress' stellar performance as Lexi Howard has contributed to some of the most memorable moments from the hit HBO original coming-of-age drama from creator Sam Levinson, especially in the second season.
That being said, I think that the next step for a young rising star with a such a career trajectory is inevitable: a role in the upcoming Marvel movies. Now, I promise that my suggestion that upcoming superhero movies are in Maude Apatow's future has nothing to do with her Euphoria co-stars' own experience with the comic book movie genre. However, certain news related to that very topic (which I will touch on soon) would have some influence on the following selection of potential Marvel characters I have in mind for her to play, such as this icon of the Spider-Verse.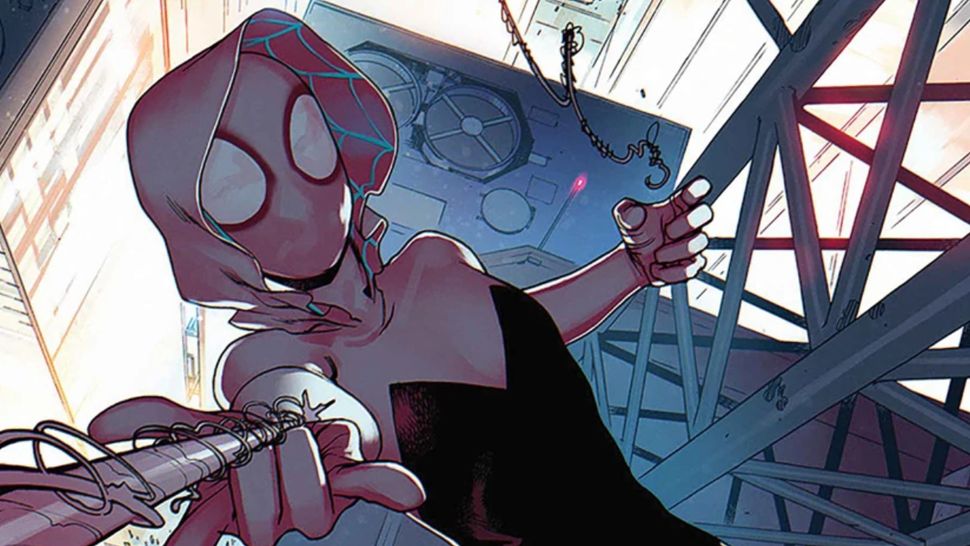 Spider-Gwen
Not long ago, I gave the hypothetical comic book movie casting session treatment to Sydney Sweeney - who plays Maude Apatow's sister, Cassie Howard, on Euphoria. Among the Marvel characters I thought she would be perfect to play, on-and-off Spider-Man ally Felicia Hardy - otherwise known as Black Cat - topped the list and, per the announcement that she has joined the Madame Web cast, it is very possible that I freaking called it. If my prediction is correct, then I have an idea for how she and her onscreen sibling could also star in this highly anticipated flick together.
A character related to Spider-Man who still has yet to make her live-action, big screen debut is an alternate version of Gwen Stacy from the Marvel Multiverse who, instead, was the one bitten by a radioactive spider and took on the role of a vigilante known as Spider-Woman (or "Spider-Gwen," as her series is called). I have seen shades of some of Gwen's key characteristics in Apatow's portrayal of Lexi Howard, convincing me that she would make a great Spider-Woman, even without the potential to share the screen with Sweeney. Just add some blonde hair dye, and we are in business.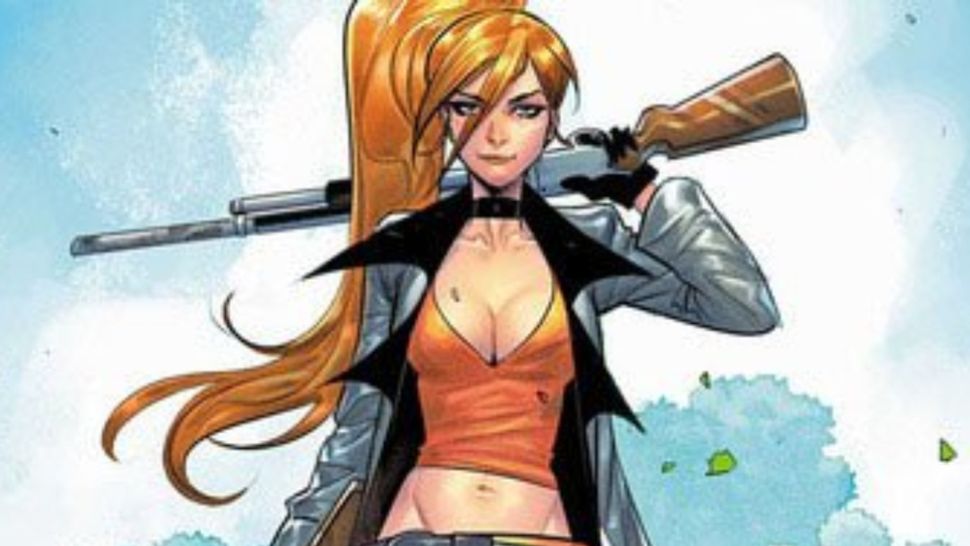 Elsa Bloodstone
On the other hand, fans have been speculating that Sydney Sweeney could actually be the one playing Gwen "Spider-Woman" Stacy in the Madame Web movie. However, if that is the case, I do not know if Maude Apatow would be as great a fit to play Black Cat. Luckily, I have plenty more ideas for potential Marvel characters, including another who also bears a few similarities to the actress' Euphoria role, particularly in the no-nonsense attitude she occasionally exhibits.
Elsa Bloodstone developed a similarly no-nonsense, headstrong sort of attitude from being raised by her immortal, monster hunter father, Ulysses Bloodstone. Eventually, the young British woman would inherit the family business and even team-up in her creature-busting efforts with none other than Deadpool of all people. If the Merc with the Mouth's next solo movie also happens to be how Elsa would be introduced into the Marvel Cinematic Universe, I think Apatow would effortlessly be able to hold other own opposite Ryan Reynolds, especially coming from a family of comedy icons herself.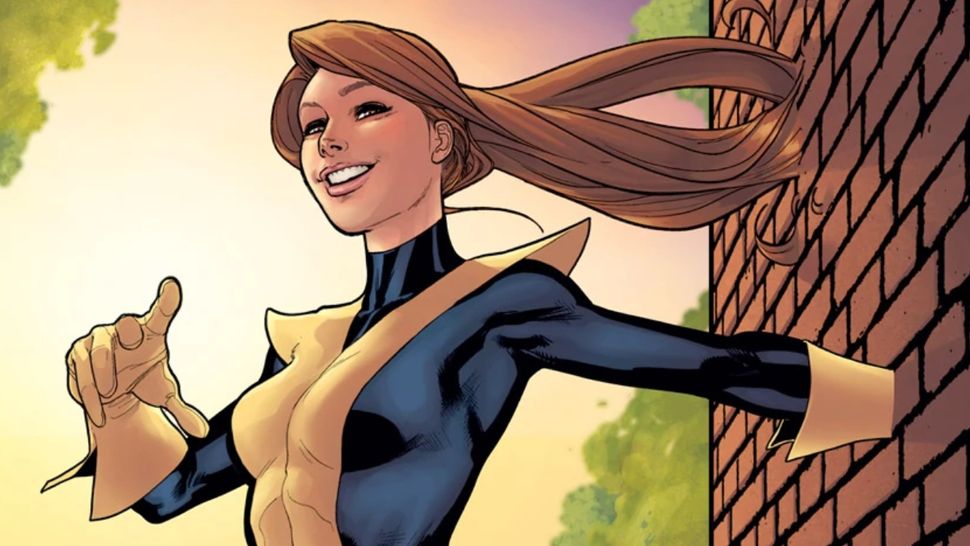 Kitty Pryde
A Marvel character I believe has even more in common with Lexi Howard on Euphoria is Katherine Pryde, who was previously played in X-Men movies by Academy Award nominated actor Elliot Page. This fan-favorite mutant, who is commonly referred to by the nickname 'Kitty" also goes by the name Shadowcat for her ability to phase through solid matter and even across different planes of existence.
I think that Maude Apatow has already proven on Euphoria that she should be considered to play Kitty If and when she is brought back to the big screen in the much anticipated X-Men movies reboot from Marvel Studios. Much like Shadowcat's personality, her character has consistently demonstrated a caring and protective nature that has also made her a fan favorite of the HBO series. Not to mention, she totally looks the part already.
Squirrel Girl
Speaking of totally looking the part already, I think that we can make a great case for Maude Apatow as a prefect candidate to play Squirrel Girl on her appearance alone. The fan favorite superhero is a textbook example of deceptive appearances for having a nearly undefeated record against a countless number of villains in physical combat (including Thanos) despite being only a teenager with an innocent, bubbly personality and characteristic resembling a furry woodland creature.
Apatow herself is also an example deceptive appearances as she is almost 25 years old but can still easily pass for a high school student on Euphoria. Add on her own bubbly, affable personality and she sounds to me like the best choice for Squirrel Girl we have in Hollywood at his moment.
Yellowjacket (Rita DeMara)
You know, Zendaya is not the only Marvel movie star whom Maude Apatow has shared the screen with. In 2007's Knocked Up, and its sort of sequel from 2012, This is 40 (both written and directed by her dad), she and her younger sister, Iris, played the daughters of their real-life mother, Leslie Mann, and Paul Rudd - who would, of course, go on to play Scott Lang in 2015's Ant-Man and other movies. Well, since Scott's daughter has already been cast (twice), I have another even crazier idea that would be a fun way to see these former onscreen family members reunite in the MCU.
We all remember Corey Stoll's role in the first Ant-Man film as Darren Cross, who would become the more ruthless, but equally miniaturized Yellowjacket. However, what if I told you that there is a female iteration of the villain from the comics named Rita DeMara? If not just for the chance to bring she and Rudd back together in a more action-packed fashion, casting Apatow in this role would allow her to tap more deeply into her dark side.
On second thought, if Maude Apatow really wants to go dark, maybe she should try looking into some upcoming DC movies?
Jason has been writing since he was able to pick up a washable marker, with which he wrote his debut illustrated children's story, later transitioning to a short-lived comic book series and (very) amateur filmmaking before finally settling on pursuing a career in writing about movies in lieu of making them. Look for his name in just about any article related to Batman.
Your Daily Blend of Entertainment News
Thank you for signing up to CinemaBlend. You will receive a verification email shortly.
There was a problem. Please refresh the page and try again.