Marvel's Younger, More Diverse Heroes: A Rundown Of All The New MCU Stars Going Into Phase 5
We expect to see a lot from these heroes in the coming years.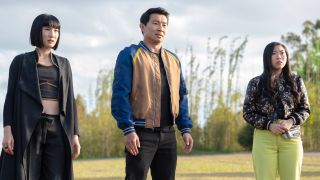 (Image credit: Marvel Studios)
Over a decade ago, the Marvel Cinematic Universe was founded with a principal lineup of characters including Iron Man, Hulk, Captain America, and Thor, and among the many things that has changed since those early years is an increased focus on diversity and youth. In Phase 4 particularly, both on the big screen and the small, MCU fans were introduced to a fantastic roster of new heroes from a wide variety of backgrounds, and they all are expected to contribute in major ways to what's ahead in the franchise.
Of course, given the scale of the canon at this point, it can be tricky to keep track of all the new names being introduced, so we've put together this guide highlighting all of the fresh faces that fans should get used to seeing in Marvel Phase 5 and beyond.
Alaqua Cox As Echo
Marvel fans were first introduced to the awesomeness of Alaqua Cox's Echo in Hawkeye, where she was introduced as an intense crime boss looking to get revenge for the death of her father. She'll be back soon in her own solo Disney+ series, which will see her, in part, deal with the consequences from taking a shot at Wilson Fisk, a.k.a. Kingpin.
Awkwafina As Katy
Awkwafina's Katy is a normal woman who is thrown headfirst into the craziness of the Marvel Cinematic Universe thanks to her friendship with Shang-Chi (more on him later). Where he goes, we expect she will follow and have his back – especially now that she has honed some killer archery skills.
Brian Tyree Henry As Phastos
A member of the Eternals, Brian Tyree Henry's Phastos has a bit of a dark history in the Marvel Cinematic Universe, as it was his incredible ingenuity that in part led to the horrific bombing of Hiroshima during World War II. This led him to put aside his skills as an inventor and focus on living a human-like existence raising a son with his husband.
Danny Ramirez As Joaquin Torres
During Steve Rogers' run as Captain America, he had Bucky Barnes and Sam Wilson as brothers in arms who always fought by his side, and now that Sam is wearing the star-spangled suit and shield, he has Danny Ramirez's Joaquin Torres. Fans first meet Joaquin as he is helping Sam during an Air Force mission in The Falcon And The Winter Solider, and we will soon see the characters back together on screen in Captain America: New World Order.
Dominique Thorne As Riri Williams
Move over, Shuri and Peter Parker. There is a new hero in the MCU vying for the title of "most brilliant young inventor." Dominque Thorne's Riri Williams makes a remarkable impression as a genius technological mind in Black Panther: Wakanda Forever, making her first steps towards being known to the world as Ironheart, and audiences will get to see that journey continue in the upcoming Ironheart Disney+ series.
Florence Pugh As Yelena Belova
The Marvel Cinematic Universe has no shortage of charismatic ass-kickers, but Florence Pugh's Yelena Belova has already made herself stand out from the crowd following Black Widow and the Hawkeye series. The former Russian assassin is, for all intents and purposes, the franchise's new Black Widow, following the death of Natasha Romanoff, and there is anticipation for everything she has in the works – the standout title being Thunderbolts.
Gemma Chan As Sersi
At the end of Eternals, it looks like the brilliant, matter-transforming Sersi, played by Gemma Chan, is on a path to start living a happy, human-like life – with her relationship with Kit Harrington's Dane Whitman deepening. Sadly, those plans hit a snag when the Celestial, Arishem, comes to Earth and kidnaps her to space along with the other Eternals still alive and on the planet (including the aforementioned Phastos and the forthcoming Kingo). What's next for her is unknown, but exciting.
Hailee Steinfeld As Kate Bishop
After decades of fighting for S.H.I.E.L.D. and serving as an Avenger, Clint Barton has certainly earned retirement – but it doesn't seem he'll be quite ready to hang up his purple costume until his successor is ready to take on the Hawkeye mantle. Said successor is Hailee Steinfeld's Kate Bishop: an incredibly gifted and enthusiastic young woman who has a wide variety of skills, but chief among them is her talent with a bow-and-arrow.
Iman Vellani As Kamala Khan
Played by MCU superfan Iman Vellani, Kamala Khan is an Avengers superfan in the canon who lives the dream of gaining powers. In Ms. Marvel, it at first seems that her energy-based powers come from wearing a supernatural bangle, but she has since been recognized as the franchise's first identified mutant. Expect that to come up when we see her next in The Marvels.
India Rose Hemsworth As Love
We have no idea when we will next see Love, or if she will continue to be played by India Rose Hemsworth in future movies after her debut at the end of Thor: Love And Thunder, but this list would be incomplete without mentioning her. She is the daughter of Gorr The God Butcher, and has remarkable gifts as a result – meaning Thor is going to have his hand's full in the future as her guardian.
Kathryn Newton As Cassie Lang
Technically, Marvel fans have known Cassie Lang since Phase 2 of the Marvel Cinematic Universe (first played by Abby Ryder Fortson), but she is all grown up now following The Blip, and ready to be reintroduced as a new hero: Stature. She's played by Kathryn Newton in Ant-Man And The Wasp: Quantumania, which features her coming into her own as a scientist and dabbling in her father's quantum research.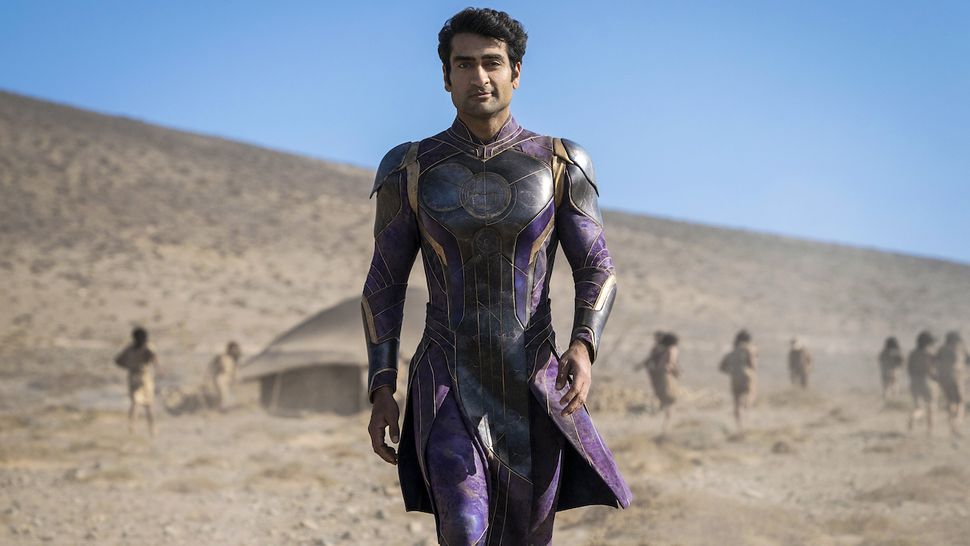 Kumail Nanjiani As Kingo
Like Phastos and Sersi, Kumail Nanjiani's Kingo was seemingly in big trouble the last time we saw him – taken by Arishem into space to face consequences for their role in halting the birth of the new Celestial being born inside Earth. Not only is the character's fate unclear, but his incredibly successful, multi-generational Bollywood acting career may be in jeopardy as well.
Lauren Ridloff As Makkari
Unlike the other Eternals who have already been mentioned, Lauren Ridloff's Makkari didn't stay on Earth at the end of the 2021 blockbuster – instead choosing to leave the planet with Thena and Druig to find Eternals on other worlds and tell them about their true natures. This plan, however, may change in the wake of the space travelers learning what happened to Phastos, Sersi, and Kingo.
Lia McHugh As Sprite
Once an Eternal, but no more! At the end of Eternals, the forever-youthful Sprite, played by Lia McHugh, undergoes a transformation and becomes truly human thanks to Sersi. Will she enjoy the experience? We'll have to wait and find out.
Mahershala Ali As Blade
We've thus far only heard the voice of Mahershala Ali's Blade, the infamous comic book vampire hunter, but soon he will be getting his very own MCU spotlight with the Phase 5 release of his solo film. Be warned, bloodsuckers!
May Calamawy As Layla El-Faouly
Indiana Jones is cool and all, but is he imbued with superpowers as a result of being the avatar for an Egyptian god? The answer is no, and that's the edge that May Calamawy's Layla El-Faouly will always maintain over her fellow pop culture archeologist. She made her MCU debut as the wife of Marc Spector (more on him in a bit) in Disney+'s Moon Knight, and by the finale she takes on the superhero mantle Scarlet Scarab.
Meng'er Zhang As Xu Xialing
The leader of the Ten Rings is a daunting position, as the organization orchestrates crime on a global level, but Meng'er Zhang's Xu Xialing looks pretty damn comfortable in the role in the end credits of Shang-Chi And The Legend Of The Ten Rings. She is officially the successor to The Mandarin in the MCU, and we'll have to wait and see how she wields her power.
Michaela Coel As Aneka
It's a high honor in Wakanda to be named a member of the Dora Milaje, but Michaela Coel's Aneka gets an even bigger privilege than that in Black Panther: Wakanda Forever. In the blockbuster she is featured fighting alongside Okoye wearing one of the two Midnight Angel suits, and the will and skill demonstrated in the battle against Talocan will surely only fortify her reputation among the royals going forward.
Oscar Isaac As Marc Spector/Steven Grant
Who is the hero known as Moon Knight? That's a complicated question, as his secret identity is fractured as a result of him having dissociative identity disorder. He was born Marc Spector, who becomes a skilled soldier in his adulthood, but he also lives a life as Steven Grant, a museum curator in England. Obviously only making things more complicated is that he is the avatar for the justice-obsessed Egyptian god Khonshu.
Simu Liu As Shang-Chi
Xu Xialing may control the organization known as the Ten Rings, but Simu Liu's Shang-Chi is the one who actually possesses the incredibly powerful bands that give the wearer supernatural abilities. At the end of Shang-Chi And The Legend Of The Ten Rings, the hero is shown getting back to a somewhat normal life and hanging out with Katy, but it most definitely won't be long until he returns to a good fight against evil.
Sophia Di Martino As Sylvie
Sophia Di Martino's Sylvie is unique on this list in that she is the only one not from the main MCU universe; she is a version of Loki from an alternate dimension with a quest to destroy the Time Variance Authority. She actually accomplished this task at the end of Loki Season 1…but we don't know yet how it has changed her existence.
Tatiana Maslany As Jennifer Walters/She-Hulk
It's not easy being both a Hulk and a lawyer, but Tatiana Maslany's Jennifer Walters, a.k.a. She-Hulk, makes it work in the meta Disney+ comedy series, She-Hulk: Attorney At Law. She's mostly focused on the legal realm for now, namely practicing superhero law, but fans anticipate a call to action with the Avengers before too long.
Tenoch Huerta As Namor
Is Namor a hero or a villain? That depends on your perspective – but he's certainly a hero in the eyes of the people of Talocan: the underwater nation he rules over like a god. Like Kamala Khan, he's a mutant and he has remarkable abilities beyond his capacity to live underwater. He can fly thanks to Hermes-like wings on his ankles, and he is both phenomenally strong and durable.
Teyonah Parris As Monica Rambeau
The life of Teyonah Parris' Monica Rambeau changes in every way during the events of WandaVision. Working as an agent of S.W.O.R.D., she is sent to investigate a strange anomaly in northern New Jersey – and not only does she literally get sucked into Scarlet Witch's grief-related drama, but she ends up gaining superpowers. We'll see her put those skills to use in The Marvels, where she'll be featured opposite both Ms. Marvel and Captain Marvel.
Xochitl Gomez As America Chavez
Phase 5 has been called the second phase of The Multiverse Saga – and that could suggest that we'll end up seeing huge things coming from Xochitl Gomez's America Chavez. As established in Doctor Strange In The Multiverse Of Madness, the young hero has the unique ability to jump across universes, and that should be a pretty handy skill as existence gets closer and closer to potential chaos and nothingness.
For further reading, check out our Marvel Movies In Order feature and our Upcoming Marvel Movies and Upcoming Marvel TV guides.
Your Daily Blend of Entertainment News
Assistant Managing Editor
NJ native who calls LA home and lives in a Dreamatorium. A decade-plus CinemaBlend veteran who is endlessly enthusiastic about the career he's dreamt of since seventh grade.
Your Daily Blend of Entertainment News
Thank you for signing up to CinemaBlend. You will receive a verification email shortly.
There was a problem. Please refresh the page and try again.