The 10 Most Popular TV Shows Of 2019, According To Google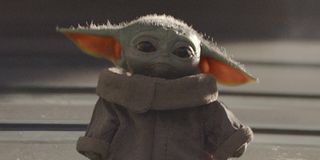 To say that 2019 was a big year for television is to say that Baby Yoda is mildly adorable. From gigantic shows reaching their final seasons to mega-debuts that took the world by storm, the small screen stood up to the silver screen in huge ways throughout, bringing a close to the second decade of the Aughts. Understandably, audiences flocked to the Internet to dig up all the information they could find about a lot of 2019's most popular TV shows, and Google has unveiled the series that brought in the most search traffic.
Below, we've rounded up those Top 10 most popular TV shows according to Google's search volume. Expect to be surprised, too, since quite a few of the most-watched shows were intriguingly missing from the bunch. Let's kick things off with one of the most gloriously brutal television debuts in recent memory.
10. The Boys (Amazon)
Amazon's The Boys was adapted from the Garth Ennis comic book series, which is all a comic book fan needed to assume the TV show would be violent mayhem. Supernatural creator Eric Kripke, along with EPs Seth Rogen and Evan Goldberg, delivered just such a chaotic bloodbath, eschewing traditional cape-and-cowl storytelling to unveil the seedy and illicit corruption behind corporate-funded superheroes. The Boys enjoyed a stellar word-of-mouth build on Amazon, with more and more people hitting up the Internet to sing its praises. And also to look up the talented cast, the too-naughty-for-Amazon scenes, and to see when Season 2 will arrive. (Answer: Spring 2020.)
9. Surviving R. Kelly (Lifetime)
While many #MeToo-related controversies happened largely through news article accusations and social media, Lifetime produced a multi-episode docu-series shining a spotlight on a wide variety of different women laying out damning claims about R&B superstar R. Kelly. The grammy-winning musician has spent quite a few years dodging some pretty icky allegations, but seeing so many of them in a capsulized form via Surviving R. Kelly gave rise to aa new wave of Google-searchers who hadn't looked too deeply into R. Kelly's personal life before. And one can only assume that R. Kelly's infamous interview with Gayle King also helped boost Surviving R. Kelly's stats.
8. Dead To Me (Netflix)
One might not expect a show about deep friendship and grief to pull in more Google searches than 99% of TV's other entries, but Netflix's Dead To Me vaulted to popularity right out the gate. Liz Feldman created a show that is equal parts moving, mysterious, hilarious and thought-provoking, and it's led by the stellar duo of Christina Applegate and Linda Cardellini. (Applegate even earned an Emmy nomination for her work.) Fans likely hit up Google to see whether or not Jen and Judy's story would continue anew with a second season, which is likely coming in 2020.
7. Euphoria (HBO)
Euphoria is pure HBO content, from its sexualized nudity to its rampant drug use to its intensely fucked up storylines. The fact that it centered on high school teenagers made it nearly required viewing for younger generations whose reactions are best expressed through shocked emoji faces on Twitter. All the behind-the-scenes stories that came out of Euphoria played a part in developing its Google power, and it also didn't hurt that former Disney star (and current Spider-Man star) Zendaya secured a lead role in this hyper-mature content.
6. The Umbrella Academy (Netflix)
Of all the comic book adaptations that hit TV in 2019, The Umbrella Academy managed to earn the most Google searches, beating out everything in the Arrow-verse, on DC Universe, and in all the places where Marvel set up shows. It's easy to think that a large chunk of its search traffic came from people who saw it pop up on Netflix and had no idea what the hell it was even about. (The presence of Ellen Page and a talking monkey likely only made things more search-worthy.) Of course, The Umbrella Academy's complex narrative, dark humor and impending second season fueled their own shares of Google's searches.
5. The Mandalorian (Disney+)
Despite only making its grand debut on Disney+ in early November, The Mandalorian was the fifth most-searched-for TV show of the year, and for good reason. As the first live-action Star Wars TV show to ever grace the small screen, The Mandalorian had a millions-strong audience already built in and ready to embrace distant galaxies, and it also helped a ton that the Jon Favreau creation was used as a launch series for Disney+. And if its popularity wasn't massive enough, the premiere's introduction of Baby Yoda truly broke the Internet's collective mind.
4. Chernobyl (HBO)
It's been 33 years since the tragic disaster at the Chernobyl Nuclear Power Plant, but interest in the event went sky-high in 2019 thanks to the superbly crafted HBO miniseries Chernobyl. Though stars Jared Harris, Emily Watson, and Stellan Skarsgård aren't necessarily the most marquee names in Hollywood, Chernobyl still managed to become one of the most popular and critically acclaimed series of 2019 or any other year. Creator Craig Mazen crafted five spectacular episodes that had fans seeking answers about how factual everything depicted actually was. Just don't expect to get a Season 2.
3. When They See Us (Netflix)
Ava DuVernay's When They See Us had all the right ingredients to become a huge draw in Google search traffic. The controversial incident that When They See Us is based on – the Central Park jogger jogger rape and assault in 1989 – had unquantifiable resonance in 2019, given the spotlights on racial tension between black Americans and police officers, among other factors. Viewers did lots of searching for the real men who went through the horrors, along with all the other real-world authorities involved. The post-release issues and lawsuit talks also likely played into how many people hit up Google for When They See Us.
2. Stranger Things (Netflix)
After releasing two extremely popular seasons, Netflix's Stranger Things took a year off in 2018 to make sure Season 3 was as top-notch as possible. While certain fans might not believe the Duffer brothers were successful in upping the ante in 2019, Stranger Things had more than enough people screaming its praises to cement its place as one of the most Google-searched TV shows of the year. The series has maintained a strong search presence thanks to fans always wanting to know what's coming next in the twist-driven horror-drama, as well as wanting to understand what actually did happen in the show. In Eleven and Hopper, we trust.
1. Game of Thones (HBO)
Anyone surprised by this entry clearly wasn't paying attention to TV or the Internet in the past year or so, since Game of Thrones' final season was arguably the most argued-over slice of entertainment in 2019. (And before, but that's for another time.) From the truncated episodes to the monumental Battle of Winterfell to that realism-shattering coffee cup, Game of Thrones Season 8 inspired endless conversations throughout the year, as well as endless Googling. The fact that the season was so polarizing likely only helped its popularity online, with haters seeking out fellow haters, and faithful adorers also seeking out like-minded fans.
Did this list match up with what you guys searched for all throughout 2019? What were the biggest surprises in the above list? Let us know in the comments below, and get ready for a new year full of awesome TV.
Your Daily Blend of Entertainment News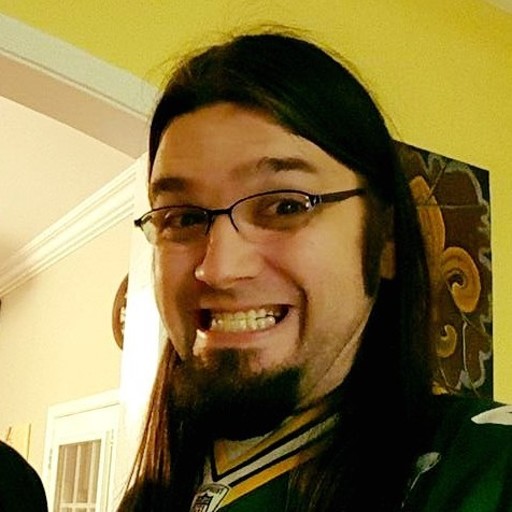 Assistant Managing Editor
Nick is a Cajun Country native, and is often asked why he doesn't sound like that's the case. His love for his wife and daughters is almost equaled by his love of gasp-for-breath laughter and gasp-for-breath horror. A lifetime spent in the vicinity of a television screen led to his current dream job, as well as his knowledge of too many TV themes and ad jingles.