10 Excellent Shows Coming To Netflix In March 2020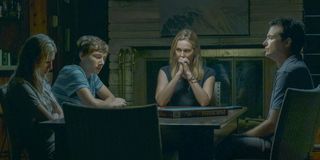 March can be a busy month for Americans, getting caught up in NCAA March Madness while avoiding the Ides of March and remembering to wear green on St. Patrick's Day. Not always the most hectic, but it can be. For anyone looking for more than few new ways to make the third month of the new year that much more exciting, Netflix hears you.
March is jam-packed with enticing Netflix originals, and it won't be hard for just about everyone to find something to latch onto. Netflix is dishing out new true-crime, animated comedies, heartwarming dramas, and an international entry that could become a cult classic. Oh, and let's not forget Ozark's Byrde family is back, so before all the trouble starts, let's run down the list of all the spectacular originals arriving on Netflix in March.
Castlevania (Season 3) - 3/5
Castlevania is, without exaggeration, one of the best pieces of video game media to get released in the past few years (or all of time). If you haven't caught up yet, do it soon, because Season 3 is putting Belmont, Sypha, Alucard, Isaac all in a new setting to continue their dark adventures. Expect more action and more beautiful animation to kick off a surprisingly strong month for Netflix anime.
Paradise P.D. (Season 2) - 3/6
It's time for more shenanigans, more kooky mayhem, and more tawdry humor you probably won't enjoy as a whole family. Paradise P.D. is back for Season 2, and The Kingpin is stronger than ever. The small-town police force looks to be on the ropes, but the precinct is getting new gear, new uniforms, and a bunch of other resources that'll hopefully balance the scales of justice in this irreverent animated comedy. Irreverent may even be an understatement, so maybe take a look at the Season 2 trailer before picking out the best viewing time.
Ugly Delicious (Season 2) -3/6
World renowned chef David Chang is back with another season of Ugly Delicious, in which he travels the globe to see how popular dishes are prepared in places they're not native to. Season 1 showed audiences some delectable viet-Cajun cuisine, as well as all the amazing ways that fried rice can be prepared. If you're someone who loves food, loves to travel, or just loves to think about eating something that you probably can't find in any local chains, this is the perfect show to watch.
On My Block (Season 3) - 3/11
It has been 2 years since On My Block arrived on Netflix, and ever since that heightened debut, the coming-of-age comedy has maintained a steady stream of viewership that has gained fans along the way. This season finds the core group of friends hoping things will to go back to normal in Freeridge, but it appears the stakes are higher now than they ever have before in the aftermath of Season 2's abduction. Be prepared to laugh as things get away more complicated than the average high school student's life.
100 Humans - 3/13
100 Humans is definitely one of the more fun and intriguing Netflix debuts this month. The reality series takes 100 people of all different ages, races, and sexes, and conducts fun experiments that aim to show audiences the variety of similarities we all share as humans. It's a premise that could end up being controversial depending on how things go, though the synopsis implies that this series will be more inspirational than offensive.
Bloodride- 3/13
Bloodride is definitely stands as an outlier compared to the usual picks, but it just sounds way too interesting to even think about not adding it here. An anthology horror that throws in a touch of "dark Scandinavian humor" – I'm not even 100% sure what that means, but I like it – Bloodride sounds a little like Black Mirror with a touch more horror. Dark Scandanavian humor just sounds like icing on the cake for this tale of a spectral bus heading to an unknown (but gruesome) destination. I guess we'll all have to tune in on this upcoming Friday the 13th to find out where it's going.
Altered Carbon: Resleeved - 3/19
Just one month after the release of Altered Carbon Season 2, Netflix is jumping back into the world of its sci-fi adaptation once more. This time, it'll be an anime feature helmed by a legend of the genre, Dai Sat?, who worked on Cowboy Bebop, Samurai Champloo, and other iconic anime in his long career. The fact that he's now taking on an Altered Carbon tale is great, and even though movies don't usually make the cut here, it's clear why Resleeved did. Of all the live-action Netflix originals that would work as anime, this one is at the top of the list. Hopefully this project can live up to the hype of everything Sat? has contributed to in the past.
Self Made: Inspired By The Life Of Madam C.J. Walker - 3/20
The brilliant trio of Octavia Spencer, Tiffany Haddish and Carmen Ejogo star in Netflix's biopic drama that chronicles the life of Madam C.J. Walker. She was the wealthiest self-made woman in America at the time of her death, all thanks to her creation of haircare and makeup products for black women. This limited series covers both the icon's beginnings and her rise to prominence at a time where neither women nor minorities were given many chances to make such strides in the business world.
Tiger King: Murder, Mayhem, And Madness - 3/20
If you're like me, you might know next to nothing about the underground world of people who purchase and own exotic big cats. The true-crime series Tiger King will touch on that somewhat esoteric topic, as well as the murder-for-hire plot surrounding an animal park owner by the name of "Joe Exotic." Based on the picture above, Joe looks like quite the character, and Netflix promises a lot to come from his story in this riveting limited series.
Ozark (Season 3)- 3/27
Yes, the Netflix original that made you suspicious of every small town you have visited and ever will visit is back, and tensions were running pretty high when Ozark wrapped up Season 2. For those that don't remember, Marty figured out a way for the family to cut and run from their obligations, with Wendy cancelling the plan in order to stick around. After some of the crazy stuff that happened to this family and other locals, I can't help but think it's an awful idea for anyone to remain, but hey, it's not like the Byrde family was ever best known for savvy decision making.
CinemaBlend is the place to be for updates on these new Netflix shows as well as any others happening in 2020. Be sure to stick with us for more news on that and for a look at what's happening in the world of movies as well.
Your Daily Blend of Entertainment News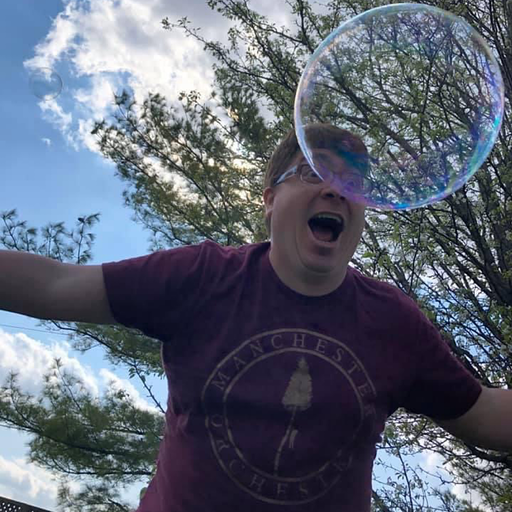 I like good television but also reality television. His day largely consists of balancing his workload between reporting on the latest and greatest news in Star Trek and other sci-fi, as well as 90 Day Fiancé, WWE, Big Brother, and more.