9 Shows You Should Stream If You Like Arrow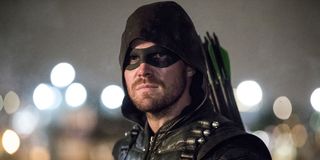 After eight seasons, fans of the Arrow-verse said goodbye to the character who started it all with the sacrificial end of Green Arrow during the "Crisis on Infinite Earths" crossover event. Arrow gave fans of Oliver Queen's green-clad vigilante alter ego a proper live action adaptation which became one of the most beloved series on The CW until its series finale in January 2020 (mentions of spoilers on that ahead!).
Now, with Stephen Amell hanging up his quiver, what are Arrow fans supposed to bide their time with. Well, they could continue watching the other ongoing series in the Arrow-verse, such as The Flash, Supergirl, and Legends of Tomorrow, but perhaps they would rather watch something that might be more efficient in helping them take their minds off of Oliver Queen's death.
To help, I have compiled an assortment of shows, ranging from lighthearted comic book fun to intense action adventure stories, that fans can stream to help fill the void left by their favorite DC Comics-inspired Greg Berlanti production (when they're not watching their other favorite Greg Berlanti production). These are 9 shows Arrow viewers might get a kick out of, if they have not watched them already.
Daredevil (Netflix)
Arrow is one of a handful of live action superhero series to achieve a fairly long run. In that regard, it is quite different from this complex, clever, and brutal series based on a Marvel comic that was unfairly and prematurely cancelled after just three seasons on Netflix.
On the other hand, what Daredevil does similarly to Arrow is introduce a protagonist with a tragic past who uses his day job as a cover for his nightly servings of vigilante justice. In this case, that hero is Hell's Kitchen attorney Matt Murdoch (Charlie Cox), who was left blind by a chemical accident that enhanced his other senses to extraordinary levels, which come in handy when laying waste to criminal scum. As a courtroom drama, a martial arts thriller, and an all around gorgeously dark and shockingly graphic action spectacle, Daredevil is a one-in-a-million kind of comic book TV show that brings its source material to the real world in the most refreshing way. Stream it on Netflix here.
Supernatural (Netflix, The CW)
A show that certainly was not cancelled before its time is this fantasy procedural that is currently in its fifteenth and final season on The CW. Jensen Ackles and Jared Padalecki star in Supernatural as brothers Dean and Sam Winchester, who have sworn to carry on their father's legacy in the hunt and kill of all things that go "bump in the night," with the help of an angel named Castiel.
Like Arrow, its fellow CW series centered on humans taking on extraordinary circumstances, Supernatural has been known to shamelessly indulge in its own campiness, (it reached its peak with a Scooby-Doo crossover episode), despite starting off as a more straightforward horror drama initially. Yet, it is that camera-winking, B-movie cheesiness that has remained the secret to its enduring success as one of the most beloved adventure TV series of all time. Stream it on Netflix here or The CW here.
Titans (DC Universe)
Being part of a shared universe, it is always a treat to see how Green Arrow will interact with other DC heroes in the Arrow-verse in crossover episodes. Of course, instead of waiting for the costumed colleagues to meet up for a pow wow, how about a series in which the heroes make up a team that is always together, for better or worse.
Inspired by DC's Teen Titans run, Titans follows a group of young vigilantes such as Robin (Brenton Thwaites), Starfire (Anna Diop), Beast Boy (Ryan Potter), and more who come together to take on the the evils of the world. If you grew up loving the animated Teen Titans series but now crave something with a far more mature edge, this DC Universe exclusive (which has yet to debut its third season) is just the right thing. Stream it on DC Universe here.
Riverdale (Netflix, The CW)
Arrow is not the only hit CW show based on a comic book to spawn a shared universe of concurrent spin-off series. As yet another effort to give an often famously family-friendly comic book property a mature edge, Roberto Aguirre-Sacasa adapted the iconic Archie comic into the primetime teen soap opera Riverdale.
The daily struggles of Archie (K.J. Apa), Betty (Lili Reinhart), Jughead (Cole Sprouse), Veronica (Camila Mendes) and other characters have inspired other CW series Katy Keene, starring Lucy Hale, and another chilling spin-off that found a home on Netflix, which I will mention later. However, none have had the same cultural impact that its central series has. Riverdale, which is close to debuting its fifth season, is a riveting drama with twists and turns that you will keep you hooked. Stream it on Netflix here or The CW here.
The Walking Dead (Netflix)
I think we can all agree that, along with Jeremy Renner's Hawkeye in the MCU and Katniss in The Hunger Games, Stephen Amell has done a lot for archery as Oliver Queen. Of course, before Arrow made bows and arrows cool again, probably the most popular weapon on television, especially for hunting down the dead, was the crossbow, thanks to Norman Reedus' Daryl Dixon on The Walking Dead.
The ferociously popular AMC series, also inspired by a popular comic book, plays out like George A. Romero movie stretched out into, currently, 10 (and soon to be 11) seasons, beginning with Officer Rick Grimes' (Andrew Lincoln) search for his family after waking from a coma into a world overrun by zombies. You will not find as much crossbow action on its spin-off series Fear the Walking Dead, but either way, if you indulge in witnessing the drama of ordinary people in an undeniably stressful situation, look no further. Stream it on Netflix here.
The Boys (Amazon Prime)
With a strong moral code and impressive, self-made skill, Oliver Queen is the kind of costumed vigilante one should aspire to be. That description does not apply, however, to the "heroes" depicted in the world of The Boys, none of which one would hope to never find in the Arrow-verse.
Inspired by the comic book series by Garth Ennis, the Amazon Prime original The Boys is set in a world in which superheroes put more effort into keeping their corrupt, despicable lifestyles hidden behind a squeaky clean reputation than actually saving lives. Vengeful ex-CIA operative Billy Butcher (Karl Urban) and his crew of powerless, underground vigilantes are dead set on exposing the ones with capes for who they really are and, boy, does it get bloody, in this brilliant satire (with a second season coming soon) that uses comic book tropes to poke fun at the current state of celebrity. Stream it on Amazon Prime here.
Burn Notice (Hulu, Amazon Prime)
There is something so satisfying about someone taking the law into their hands and bringing their own brand of justice to right wrongs, much like Oliver Queen does in an effort to protect Starling City in Arrow. Former secret agent Michael Weston (Jeffrey Donovan), the central character of the popular USA series Burn Notice, is similar to Green Arrow with how he brings his own expert-level spy skills to defeat evil, but not out of love for his city. He does it because he has no other choice.
After he is "burned," which is a quick way of saying "fired and completely cut off" in the world or espionage, Michael Weston is relocated against his will to Miami and forced to work as a private investigator until he can figure out who burned him in order to get his old job back. Also starring Gabrielle Anwar and Bruce Campbell as Weston's companions and friends, Burn Notice is simply a blast at how it imagines how a James Bond-type would live if forced into early retirement. Stream it on Hulu here or on Amazon Prime here.
Chilling Adventures of Sabrina (Netflix)
I mentioned earlier that Arrow is one of a few CW series based on a comic book that has spawned a shared universe (Riverdale) and that one of that series' spin-offs creeped its way onto Netflix as its primary home. Well, it is for good reason that Chilling Adventures of Sabrina, starring Mad Men's Kiernan Shipka as the titular enchanted teen, is not made for network television because this series really lives up to its name.
If you go into this adaptation of the Archie spin-off comic expecting something more along the lines of the ABC sitcom starring Melissa Joan Hart, you will be sorely disappointed, because Roberto Aguirre-Sacasa's Sabrina Spellman is more prone to encounters with demonic possession and run-ins with the Satanic cults. Easily the darkest of the Riverdale universe and having dropped three seasons so far, Chilling Adventures of Sabrina is a unique turn for the horror genre from the point of view of a heroine who thought high school would be her worst nightmare. Stream it on Netflix here.
Spartacus (Sling, Starz)
Whenever your latest Arrow binge is done, why not go from fighting crime from rooftops to fighting in the gladiator ring? In 2011, Steven DeKnight created a series retelling the legend of Spartacus, an ancient arena warrior who led a rebellion against the Roman Empire, for his bloodiest iteration on screen ever.
What does Spartacus, which lasted for three seasons on Starz, have to do with Arrow? Not only was Stephen Amell in talks to replace original star Andy Whitfield after he succumbed to cancer, several actors from Spartacus went on to star in recurring roles in the Arrow-verse, such as Manu Bennett (Deathstroke), Nick E. Taraday (Captain Boomerang), and Cynthia Addai-Robinson (Amanda Waller). Furthermore, the series is simply one of the most thrilling period dramas in recent memory. Stream it on Sling here or Starz here.
What do you think? Do the following shows serve the Arrow fan in you justice, or is this list a crime? Let us know in the comments and be sure to check back for future updates on the Arrow-verse and other streaming recommendations here on CinemaBlend.
Your Daily Blend of Entertainment News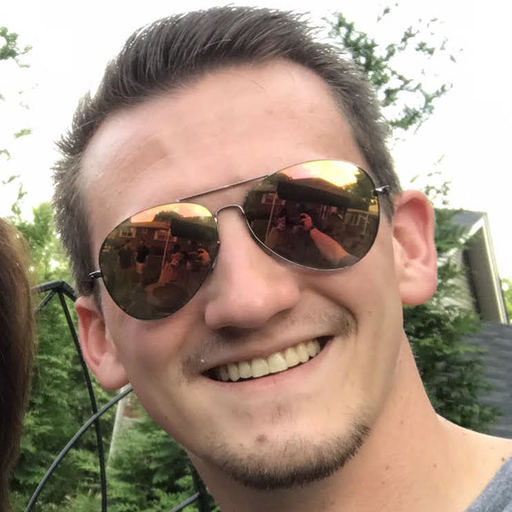 Jason has been writing since he was able to pick up a washable marker, with which he wrote his debut illustrated children's story, later transitioning to a short-lived comic book series and (very) amateur filmmaking before finally settling on pursuing a career in writing about movies in lieu of making them. Look for his name in almost any article about Batman.