New Amsterdam: 7 Things That Need To Happen In Season 3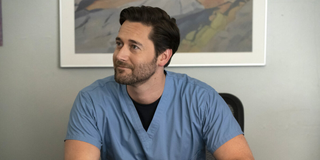 (Image credit: Virginia Sherwood / NBC)
Spoilers ahead for the Season 2 finale of New Amsterdam on NBC.
New Amsterdam has already come to an early end with its second season. The medical drama is one of many shows that had to halt production due to the coronavirus. In an impressively appropriate impromptu season finale on April 14, New Amsterdam managed to get fans excited for Season 3.
Fans have more than the summer to contemplate what is next for the doctors on the show, which rocked the ratings for NBC ahead of its season-ender. The good news in all of the tumult is that New Amsterdam will be back for Season 3 (and a couple more after that).
All of that said, these are things that I think need to happen when New Amsterdam returns for its third bow. From Dr. Max Goodwin and Dr. Helen Sharpe's sizzling connection to Dr. Vijay Kapoor's new romance and the recent addition of Daniel Dae Kim, there is a lot to get into. Without further ado, it is time to dive into Season 3...
Helen's Love Triangle Should Last A While
New Amsterdam concluded its latest season with the potential emergence of a love triangle between Helen, her new boyfriend Dr. Cassian Shin, and Max. Season 3 should see Helen and a newly-single Max enter an interesting phase in their relationship. They had a near-kiss earlier in the second season, so the romantic tension is there.
There is just one thing. I am very into Helen and Shin's fantastic chemistry. They have it. He challenges Helen in a way that she pushes back against in a remarkably exciting way. I could see New Amsterdam having Helen and Shin remain a couple for a while.
I do not think the medical drama should be in any hurry to close up the terrific triangle it could have on its hands. Max and Shin are both compelling suitors, and Helen would be awesome with each of them. I just want to see her get a chance to explore her feelings for both.
Go All-In On Helen And Max
One thing has been evident ever since New Amsterdam began. Max and Helen have incredibly hot chemistry, and Season 3 needs to go all-in on it, although not without ruining that potential love triangle. Asked about the actors' on-screen connection, New Amsterdam's showrunner David Schulner told me that what the actors do influences things "without a doubt," while later adding:
Let chemistry lead the way! To me, Helen and Max seem to be New Amsterdam's endgame, despite some troubling past teases that hinted at the show focusing more on their friendship. There is no way the series can do nothing with what is between Max and Helen, and I look forward to Season 3 plunging into it.
For Iggy's Diagnosis To Come In
One of TV's least self-centered characters, Dr. Iggy Frome was sent down a dark path this past season with that Narcissistic Personality Disorder diagnosis. What lies ahead for him? New Amsterdam showrunner David Schulner shared:
Iggy and his involvement with food is definitely something that Season 3 should continue to investigate. He is a fascinating, fun, sweet character, and I would love it if New Amsterdam showed even more of his life with his husband and their kids.
Bloom And Her Mom To Reconcile
Dr. Lauren Bloom took a hard look in the mirror when her mother, Jeanie, arrived on New Amsterdam. Since Dr. Vijay Kapoor told Bloom her mother's memory issues were real and unsettling, Bloom has tried to reconnect with her. Asked if Bloom's mother would be confronting a larger health issue, New Amsterdam's showrunner David Schulner said:
It sounds like Bloom's mom is not in the clear. Apparently, her issues were supposed to play a more significant role this past season. Could Season 3 pick them back up? New Amsterdam has a lot to decide. I, for one, just want to see the mother/daughter reconcile, especially since Jeanie made such a moving effort in the finale.
Max To Have Some Happiness
Max had a really rough season on New Amsterdam. Not that the first one got off to the best start for him. Still, Max lost his wife and the mother of his daughter in the second season premiere. He has understandably struggled with Georgia's passing and what to do next. Max even embarked on a relationship with a single mother/widow.
That short-lived romance did little to give Max something I would refer to as actual joy. As someone who is always asking what he can do to help, I want New Amsterdam to help him out to a little happiness. Max is a witness to tragedy all the time (the finale anyone?), and it makes sense for it to weigh on him.
His scenes with Helen have added a certain brightness to his disposition, and I love it when they get into it. Hopefully Max has more to smile about in Season 3 as he continues to explore their relationship. As long as he gets to grin from time-to-time, I am good.
A Deep Dive Into Kapoor's World
I love Kapoor! Everything about him is endearing, and his tender relationship with Ella (the mother of his unborn grandchild) has been one of the many highlights of New Amsterdam. As of the end of Season 2, Ella's baby has not arrived yet. Thankfully, her and Kapoor's dynamic is still going strong and New Amsterdam's showrunner Schulner teased its continuation, saying:
I am interested in seeing where Season 3 takes Kapoor and Ella. Hopefully grandparenthood will be something he gets to enjoy a lot of when New Amsterdam returns. Well, that and a relationship with Karen, who propositioned him in the finale. I ship it!
For Daniel Dae Kim To Say On Indefinitely
From the moment that it was announced that Daniel Dae Kim was joining New Amsterdam, I was ecstatic. Kim commanded every scene he ever had on Lost, which he was incredible on. Despite having to drop his initially-planned debut episode, fans got to see Kim's arrival on the medical drama, and it surpassed even my grand expectations.
Expertly fashioned into the finale, New Amsterdam showcased Daniel Dae Kim's entrance as Dr. Cassian Shin and his romantic dynamic with Helen. Shin is the new head trauma surgeon, and between his intriguing personality and lively chemistry with Helen, New Amsterdam has a thrilling new character in its midst.
I really hope that Daniel Dae Kim sticks around permanently and that Shin remains a central focus in Season 3. Shin's approach to his patients brought a unique blast of fresh air in the limited time New Amsterdam had to showcase him. He should also provide a compelling counterbalance to Max. Let the excitement begin!
In other Season 3 desires, I want to see more of Iggy and Kapoor's amazing relationship. Their friendship got a hilarious highlight in the finale, and I want more. Ever since New Amsterdam began, it was evident that they have the best buddy chemistry. In the search for some levity and drama, I want to see more from them.
In related news, time will tell what ends up happening with Dr. Floyd Reynolds, who shockingly departed New Amsterdam before the finale. It is so hard to believe that he will not be back in Season 3 or anchor his own spinoff. Fans will have to stay tuned to see if Season 3 provides an update on Reynolds in some capacity.
Fans will have to stay tuned to see if any of this unfolds. Here is hoping that it does! New Amsterdam will return for Season 3 (at some point) this fall on NBC. While you wait to see what comes true from this list, you can enjoy this spring's premieres.
Your Daily Blend of Entertainment News
Like a contented Hallmark movie character, Britt happily lives in the same city she grew up in. Along with movies and television, she is passionate about competitive figure skating. She has been writing about entertainment for 5 years, and as you may suspect, still finds it as entertaining to do as when she began.