What To Watch On Amazon Prime If You Liked Upload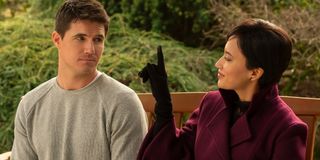 CinemaBlend participates in affiliate programs with various companies. We may earn a commission when you click on or make purchases via links.
As sci-fi comedy series streaming on Amazon Prime, Greg Daniels' Upload is another funny--sort of work related--comedy that relies heavily on characters and cast chemistry. Upload made a big impression on viewers during its first season, especially after a major twist ending. If you're like me, then you probably binge watched all ten episodes in one sitting. If you're also like me, you loved Upload, and are now wondering: What do I watch next?
Upload's ability to float between genres adds to its appeal. It has it all: comedy, scifi, romance, mystery, and thrills. This don't-force-me-in-a-box attitude makes it easy to find plenty of options of shows and movies with some element of Upload. There is only one Upload, but the following list contains entertaining series and films that matched the series' tone or themes, and they're all available to stream through Amazon Prime.
Parks and Recreation (2009)
Parks and Recreation follows the Parks and Rec department of Pawnee, Indiana. Led by Pawnee enthusiast Leslie Knope (Amy Poehler), the group tries to keep the town afloat while tackling various comedic obstacles.
Why It's a Good Option for fans of Upload: Upload and Parks and Recreation are kind of like cousins. They aren't related enough to be siblings, but share certain elements. Greg Daniels co-created this series as well, so they're all part of Daniels' quirky co-worker family. Parks and Recreation and Upload both excel at very realistically creating these unique worlds that draw you in and keep you wanting to watch forever.
Stream Parks and Recreation on Amazon Prime here.
A Little Bit Of Heaven (2012)
Kate Hudson and Gael Garcia Bernal star in A Little Bit Of Heaven. The film is a romantic dramedy about a woman who finds out she has terminal cancer. She then begins to reevaluate her life and try to repair broken connections.
Why It's a Good Option for fans of Upload: In many ways, Upload and A Little Bit of Heaven are about finding freedom and a new life through death. Kate Hudson's character Marley learns to appreciate her life while she has it, and let go of some of her fears, especially about falling in love. With Upload, Nathan (Robbie Amell) kind of gets a second chance to live, love, and experience life in the afterlife. It's becoming a new, freer version of himself that allows him to fall for Nora (Andy Allo).
Stream A Little Bit Of Heaven on Amazon Prime here.
Dead Like Me (2003)
Georgia (Ellen Muth) dies and joins a team of reapers. Their jobs are to collect souls right before they die. The reapers walk among the living, but with different faces. Dead Like Me's cast includes Mandy Patinkin, Callum Blue, and Jasmine Guy.
Why It's a Good Option for fans of Upload: Dead Like Me and Upload both deal with life after death. They also tackle it with a comedic touch, while not straying from the fact that dying isn't really amazing, especially if you still have to watch it go on without you. The world of Upload and Dead Like Me feel distinct and different from each other, but also like in some parallel universe they could overlap.
Stream Dead Like Me on Amazon Prime here.
Forever (2018)
June (Maya Rudolph) dies and seemingly is about to experience the afterlife on her own--a break from her husband. However, her husband Oscar (Fred Armisen) dies soon after her. Forever is a series about the challenges a marriage faces when staring down the real possibility of spending forever together.
Why It's a Good Option for fans of Upload: Forever only streamed for one season, so for those looking for more afterlife concept series, then it's a quick binge. Forever and Upload are both shows that get a lot of its draw from the relationships. June and Oscar face the question about whether their relationship has run its course, and if it's time to move away from it. This is the same battle that Nathan and Ingrid (Allegra Edwards) are facing.
Stream Forever on Amazon here.
Good Omens (2019)
Amazon's mini-series Good Omens follows angel and demon Aziraphale (Michael Sheen) and Crowley (David Tennant) as they are pulled into the middle of the ultimate end of days, battle of good vs evil. While everyone around them prepares and hopes for the apocalypse, they're trying to decide if they really want one.
Why It's a Good Option for fans of Upload: Good, evil, life, death are all one big thread forever linked, and Upload and Good Omens explores that concept. The series both use comedy to address it, but in slightly different ways. Upload shows how the digital world could play a part in death and the future, and Good Omens shows how forces beyond our control may or may not lead to everyone's demise.
Stream Good Omens on Amazon here.
Eureka (2006)
Eureka is about the fictional town of Eureka, Oregon. The special town consists of some of the world's greatest minds. Their intelligence leads to great discoveries and even greater chaos. Sheriff Jack Carter (Colin Ferguson) tries to keep the town from completely falling apart.
Why It's A Good Option for fans of Upload: Lake View often seems like it's one coding mistake away from complete destruction. The town of Eureka has that same vibe. Both series also deal with the ways innovation and inventors can help and hurt daily life.
Stream Eureka on Amazon here.
Downsizing (2017)
Matt Damon, Christoph Waltz, Hong Chau, and Kristen Wiig star in Alexander Payne's Downsizing.Paul (Matt Damon) and Audrey (Kristen Wiig) decide to undergo this experimental procedure to shrink themselves and live in this new community.
Why It's a Good Option for fans of Upload: Upload and Downsizing deal with utopia-esque communities that turn out to be not as great as advertised. Both the film and Upload also show their protagonists finding purpose through their quest and relationships within these new communities.
Stream Downsizing on Amazon here.
The Returned (2012)
The Returned is a french drama about people who died and then inexplicably returning to their lives. These people have no memory of their deaths and what happened to them after it. They also return to their lives the same age they were when they died.
Why It's a Good Option for fans of Upload: The Returned has a major mystery component to it. These people have returned, but they're not quite the same as they were prior to their deaths. The series asks can someone really return to normal after experiencing something traumatic as death? It's a lot more French and dramatic than Upload, but both explore the journey of death, and the aftermath it has on those who lose someone.
Stream The Returned on Amazon here.
Psych (2006)
Psych follows Shawn (James Roday) and Gus (Dulé Hill) as they investigate crimes. Shawn pretends to be a psychic, but he's really just exceptionally good at observing and using deductive reasoning. Psych ran for eight seasons, and had two movies, one set to premiere in 2020. The cast of the series also includes Maggie Lawson, Timothy Omundson, Kirsten Nelson, and Corbin Bernsen.
Why it's a Good Option for fans of Upload: Psych and Upload both have a playful nature to them. Shawn and Gus deal with crimes and their own struggles, but do so with cheer and humor. Both series also have a mystery (or mysteries) as the main driving force for the plot.
Stream Psych on Amazon here.
Electric Dreams (2017)
Electric Dreams is a science fiction anthology series. It's based on the work OF Philip K. Dick. Each of the 10 episodes run for around 50 minutes. It features some big Hollywood actors like Bryan Cranston, Richard Madden, Steve Buscemi, and Anna Paquin.
Why It's A Good Option for fans of Upload: Electric Dreams is an anthology series with similarities to The Twilight Zone and Black Mirror, that puts a big microscope and magnifying glass to alternative universes and potential futures. It shows both exciting and terrifying possibilities. As comedic as Upload is, it's also clearly making observations and criticizing technology and what the future can become because of it. These series share a love and appreciation for technology and a healthy fear of it.
Stream Electric Dreams on Amazon here.
Being Human (UK, 2008)
Being Human is the story of a ghost (Lenora Crichlow), a werewolf (Russell Tovey), and a vampire (Aidan Turner) living together. They attempt to live among the humans, but paranormal creatures, often from their past, make that very hard.
Why It's a Good Option for fans of Upload: The first season of Being Human starts with Annie only recently dying and haunting the house. As the season continues it's revealed that there might be more to her death than she originally thought. Upload and Being Human both work really well because they normalize these extraordinary situations. It completely feels normal that Lake View and other places like it exist. It also feels normal that a vampire, ghost, and werewolf can be best friends.
Stream Being Human on Amazon here.
Humans (2015)
Humans is a series about androids and humans existing together. The robots are referred to as synths in this series. The synths are workers and servants to the humans. However, there exists a special group of them that have been granted consciousness. They feel and think with the same intensity as normal humans, but have to keep this a secret or they will be considered dangerous by the humans. Humans' cast includes Gemma Chan, Colin Morgan, and Katherine Parkinson.
Why it's a Good Option for fans of Upload: Humans has a major element about the class system and how people in power use it to abuse those without it. This is seen throughout Upload as well. Those below don't receive the same perks and freedoms in both series. In Upload, the 2gig people are shown to represent this lower class and the synths in Humans.
Stream Humans on Amazon Prime here.
If none of these series make you want to give them a five star rating, then you can always just rewatch Upload a few dozen more times.
Your Daily Blend of Entertainment News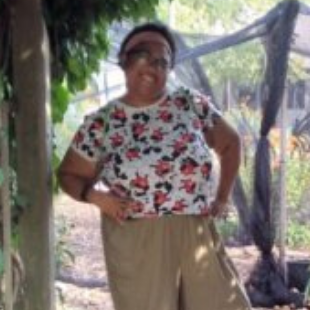 Spent most of my life in various parts of Illinois, including attending college in Evanston. I have been a life long lover of pop culture, especially television, turned that passion into writing about all things entertainment related. When I'm not writing about pop culture, I can be found channeling Gordon Ramsay by kicking people out the kitchen.