Dave Chappelle And 11 Other Stand-Up Comedians Who Need Their Own Netflix Comedy Series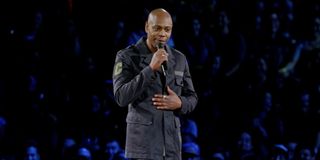 After Dave Chappelle underwent an epic career reemergence with a blistering SNL hosting spot, a string of highly acclaimed stand-up comedy specials, and receiving the 2019 Mark Twain Prize for Humor, how is it that he does not have his own TV show again? In fact, he is one of several comedians who have received a boost in popularity from Netflix who, despite working with the streaming giant a number of times, have yet to get a series deal, unlike a few others.
Netflix has been home to animated comedy F is for Family, created by and starring Bill Burr, for four seasons, as well Gabriel Iglesias' school-set sitcom Mr. Iglesias for two, and more recently debuted The Iliza Shelsinger Sketch Show starring the Last Comic Standing winner as a variety of characters. The variety of the streaming service's comedy series library could benefit greatly from extending the honor to more of their hardest-hitting players.
Who do we have in mind to beef up the selections by starring in their own shows? The following 12 stand-up juggernauts, in particular, come to mind, starting with one of the leading voices in comedy.
Dave Chappelle
Even those who respect Dave Chappelle's exit from Chappelle's Show wish it did not end so soon, yet, following the surprise YouTube release of his latest (and most serious) special, 8:46, in response to the death of George Floyd, it seems the comedian is at his best when providing raw, intimate, and insightful societal commentary. The world could use a voice like Chappelle more than ever, and more frequently. Netflix could serve as the perfect platform for him to deliver whatever message he sees necessary for the time, and through the lens of his incomparable wit, on a more regular basis.
Neal Brennan
Somebody who rarely gets the credit he deserves for Chappelle's Show is its co-creator, and Dave Chappelle's longtime writing partner, Neal Brennan, whose talent for sketch comedy is clear from his multiple Emmy nominations. However, his revealing Netflix special 3 Mics proves that his own life story is one of profoundly moving and darkly funny appeal, which could be channeled into a semi-autobiographical dramedy that might make for some truly remarkable TV.
Jenny Slate
Jenny Slate's Netflix stand-up special/documentary hybrid Stage Fright revealed a lot about herself, which is good because most people just remember her for dropping the F-bomb on her first Saturday Night Live episode, which actually has nothing to do with her firing after one season. It does, however, suggest she excels better in avenues outside of sketch comedy, such as voicing one of the central characters of the Netflix original series Big Mouth, among several other animated projects, which convinces me that she should lead her own cartoon. Maybe a revival of Marcel the Shell with Shoes On?
John Mulaney
One of Jenny Slate's co-stars on Big Mouth is John Mulaney, who won an Emmy as a Saturday Night Live writer and for his second Netflix stand-up special, Kid Gorgeous at Radio City, but you probably already knew about that. What you might not have known is that, in 2014, he had a self-titled Fox sitcom that was cancelled after 13 episodes, which sounds hard to believe given his astonishing popularity today. That being said, he would have no problem negotiating a second chance at a sitcom deal with Netflix and his relationship with the streaming service thus far should ensure a bit more leniency this time.
Whitney Cummings
Someone with a similar story is Whitney Cummings, whose short-lived, self-titled NBC sitcom proved far less successful than the CBS hit 2 Broke Girls, which she co-created around the same time. For whatever reason that Whitney did not work out, her often cynical observations on pressing social topics haven proven hilarious onstage, such as in her 2019 Netflix special Can I Touch It? Perhaps veering away from the traditional, three-camera structure to present her ideas on a new series might be the way to go.
Marc Maron
Having one of the top-rated podcasts in the world helped veteran comedian Marc Maron greatly boost his popularity and eventually himself his own self-titled, semi-autobiographical sitcom on IFC, a pair of Netflix exclusive stand-up specials, and a starring role on the streaming service's Emmy-winning historical dramedy GLOW. Yet, his WTF podcast has proven his great knack as an interviewer and Netflix would be a great place for the Joker star to bring that into the visual world.
Deon Cole
Other than his starring role on cop show spoof Angie Tribeca, his recurring role on Black-ish, his 2019 Netflix special Cole Hearted, or his stint as a writer for Conan O'Brien, you probably recognize Deon Cole best from the Old Spice ads he has done lately. The comic is also the victim of a short-lived series deal with his 2013 discussion show Deon Cole's Black Box on TBS, but on those six episodes, he provided some very clever and thoughtful culturally introspective commentary that was truly unlike anything else on TV at the time and would be just as impressionable today. Not to mention, Netflix would be a far more appropriate venue for Cole's choices of expression if the service were to incite a revival of Black Box.
Hannah Gadsby
"Impressionable" is also a word many would use to describe the performance style of Hannah Gadsby, in addition to "groundbreaking," "unique," "brave," etc. Those are ways to describe her first Netflix original stand-up special, Nanette, which gained the Australian comic unexpected popularity in America, particularly for her rejection of the idea that it is a comedic performance, but truly a renouncement what comedy tends to be defined by these days. Gadsby's inventive ways expressing raw honesty through laughter is what already earned a second Netflix special in 2020, called Douglas, but her voice and style is one should be applied to more topics and concepts that others are afraid to talk about.
Nish Kumar
Contrary to Hannah Gadsby's success in the United States, Nish Kumar is a comedian from the United Kingdom who has yet to make an impression in America, despite possessing a performance that is both accessible yet uncompromisingly brainy, especially as host of The Mash Report, which is essentially the BBC's answer to The Daily Show. Of course, Netflix already has its own answer to The Daily Show with Hasan Minhaj's Patriot Act, plus Kumar has also gained a reputation as a great improvisational comedy performer in the UK. Save Middleditch & Schwartz, there is not much on Netflix that celebrates that culture and perhaps Kumar could help them lay the groundwork.
Ron White
As part of the original Blue Collar Comedy Tour with Jeff Foxworthy, Bill Engvall, and Larry the Cable Guy, Ron White once address on stage that he was not a regular cast member on his tour mates' sketch comedy show Blue Collar TV because of his "work ethic." Well, perhaps the vocally crass, yet presentably classy, comedian might be able to strike up an idea for a series that falls in line with his idea of professionalism on Netflix, who produced his most recent stand-up comedy special If You Quit Listening I'll Shut Up in 2018. Whatever concept he and the streaming service would conjure (be it sketch comedy, a talk show, or a docuseries a la Killer Mike's Trigger Warning), Foxworthy and Larry have clout with Netflix as well, meaning the chance for a Blue Collar Comedy Tour reunion would not out of the question.
Wanda Sykes
Unlike a few other comedians on this list, Emmy-winner Wanda Sykes has actually been relatively successful on TV, from playing herself on Curb Your Enthusiasm to playing Julia Louis-Dreyfus' friend on The New Adventures of Old Christine, but rarely as the lead. Neither her sitcom Wanda At Large nor her risqué discussion program The Wanda Sykes Show lasted any longer than one season. Yet, with her Netflix original comedy special Not Normal proving successful, why not turn her uncompromising riffs sensitive subjects into a weekly event on the streaming service?
Eddie Murphy
Once there was a time when no one more famous in the world of comedy than Eddie Murphy, who is credited as the key to Saturday Night Live's survival in the early 1980s before becoming Hollywood's biggest star. Times have since changed, of course, but a brilliant SNL hosting gig, a Golden Globe-nominated performance in the Netflix-produced biopic Dolemite is My Name, and the announcement of an upcoming stand-up special with the streaming service has been instrumental in seeing the beloved comedy legend received the comeback audiences have been waiting for. If Netflix really wanted to make Murphy fans proud, they would give him a series, maybe another sketch show, on which he can continue to present his best characters and timeless comedic stylings.
What do you think? Do these comedians deserve a more frequent spot in your Netflix queue, or is one stand-up special or guest appearance at a time good enough for you? Let us know in the comments and be sure to check back for more information and updates on the funniest things on the streaming giant here on CinemaBlend.
Your Daily Blend of Entertainment News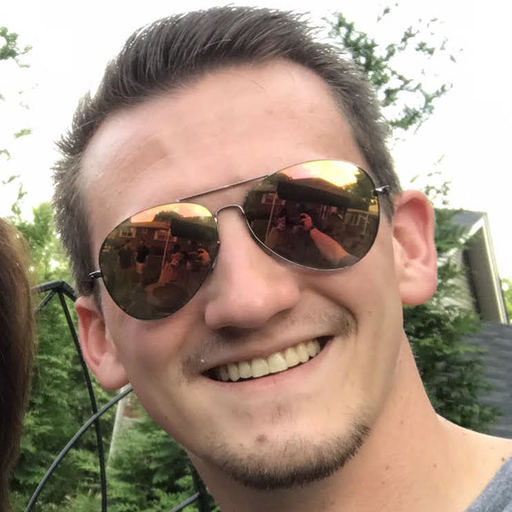 Jason has been writing since he was able to pick up a washable marker, with which he wrote his debut illustrated children's story, later transitioning to a short-lived comic book series and (very) amateur filmmaking before finally settling on pursuing a career in writing about movies in lieu of making them. Look for his name in almost any article about Batman.