Netflix's The Crown: 10 Quick Things We Know About Season 4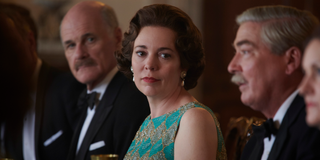 (Image credit: Des Willie / Netflix)
The Crown gave fans their royal helping of drama last year as Netflix dropped the latest season. As viewers wait in anxious anticipation of Season 4, there are more than a couple of tidbits available about it. The third season took fans through the tumultuous years of 1964 – 1977 as Queen Elizabeth II navigated more than another decade of her reign.
New faces got brought in to play the later part of history, and more of it is set to be covered. What does Season 4 have in store for viewers? The popular Netflix series should have its hands full as The Crown takes on more of the past for its future. These are the royally intriguing things we know about Season 4.
When The Crown Season 4 Will Premiere On Netflix
That is the royal question on many minds. The Crown's latest season arrived just in time for Thanksgiving 2019. Will Season 4 follow in its footsteps for 2020? Fans of the show certainly wish it to be so. The question is if the coronavirus pandemic had interrupted Season 4's progress the way that it has for other series.
There is terrific news on that front. Deadline reports that filming on Season 4 concluded before the coronavirus pandemic interrupted production worldwide. This development means that the finishing touches are all that is left. Other shows are finding a way to continue, and The Crown could be doing the same. So far, Season 4 is still slated to arrive later this year (2020).
As fans enjoy the latest news about Season 5, it means it is all an appetizer leading up to Season 4's release. The time in between Season 2 and 3 was quite extensive. Season 2 debuted in 2017. It took two more years before Season 3 bowed. Thankfully, there will be no such wait in between Season 3 and Season 4's arrival.
Season 4 Is Not The Final Season
The Crown is not stopping any time soon despite earlier news. The royal drama was always slated to last for six seasons. Hence, the surprise when it got announced in January that the show would conclude with Season 5. Fast forward to July, and there is better news.
The Crown will end as it was initially supposed to with Season 6, after all, meaning Imelda Staunton, like her predecessors, will get to play Queen Elizabeth II for two seasons. At one point, Season 4 would have been the penultimate season. Due to that Season 6 news, that is not the case anymore.
There is something to be said for viewers getting the chance to relax a bit with the knowledge that there will still two more seasons left after you finish binge-watching Season 4. When you consider that Queen Elizabeth II has been Queen for 65 years and counting, you know there are still a lot of stories to tell.
How Many Episodes The Crown Season 4 Will Have
Season 4 is expected to last for ten episodes, the same as The Crown's three previous seasons. That means ten episodes to handle a lot of activity, including Princes Charles and Princess Diana's wedding. Yes, I am more than a little fixed on that part, but who is not? Season 4 is the first "Diana" season of The Crown, which is a pretty big deal.
Are ten episodes enough to take viewers on the ride from the beginning of Queen Elizabeth II's son and daughter-in-law during its early days? I would say yes since The Crown definitely knows what it is doing after showing an uncanny knack for pacing in Season 1.
As you will learn from the information below, there is a lot to get to within 1981 alone. The royal wedding of Prince Charles and Princess Diana was not the only thing that happened that year. Queen Elizabeth II had more than usual going on in 1981, so The Crown might have to stay in that year for a while as a result.
Olivia Coleman Will Play Queen Elizabeth II For One More Season
Last season, Olivia Colman took over the role of Queen Elizabeth II from Claire Foy. In Season 4, Colman will continue to play the part. Do not get too attached, though. Season 4 will be Colman's last one playing Queen Elizabeth II. The Crown has already found Colman's replacement.
The Harry Potter franchise's Imelda Staunton will take over from Olivia Colman next season. Staunton will play Queen Elizabeth II longer than first expected. Olivia Colman's final outing as Queen Elizabeth II adds a certain sentimentality to Season 4. Colman will go out with a lot of interesting ground to cover as Queen Elizabeth II.
As I will get into a bit later, her majesty will encounter quite a few explosive episodes in her life, both personal and professional. On that note, it will be interesting to see if there are any shifts to Olivia Colman's performance. With one season under her crown, fans should be exciting to see how she plays it.
The Supporting Cast Is Also Sticking Around, At Least For Now
Just like Olivia Colman sticking around, so will her co-stars, which include Helena Bonham-Carter as Princess Margaret and Tobias Menzies as Prince Philip. Season 4, like Season 2, will see The Crown stick to the cast of its third season for one more. Considering the recent news regarding The Crown's longevity, this means the show has only changed its cast every two seasons.
Enjoy the final bow of Helena Bonham-Carter and Tobias Menzies in their respective roles in Season 4. Bonham-Carter's recasting for Season 5 has already been found in the form of an Oscar nominee. Phantom Thread's Lesley Manville will take over the tiara as Princess Margaret in Season 5.
Prince Charles and the Queen Mother will also stay the same per their two-season casting back in 2018, per Variety. A development that should mean Princess Anne will also remain the same. Erin Doherty was cast on The Crown to play Queen Elizabeth II and Prince Philip's daughter two years ago as well.
The Period Of History Season 4 Will Cover
A lot happened from the late 1970s until the early 1980s. For Queen Elizabeth, the 70s were a turbulent time. The late 70s saw Prince Philip's uncle and Queen Elizabeth II's second cousin, Lord Mountbatten, murdered by the Provisional Irish Republican Army. There was more drama.
At the 1981 Trooping the Colour ceremony, Queen Elizabeth II endured a scary incident in which an assailant fired six shots at her while she was riding on her horse. The shots were blanks, but it had to be a scary episode. Will The Crown cover it? My guess is yes.
Prince Charles' wedding to Lady Diana Spencer occurred a month-and-a-half later, so a rather intense period for the royal household. Another assassination attempt would follow the same year, and that individual would also attempt to escape the mental hospital he was in to kill Prince Charles. In 1982, an intruder made their way into the Palace. Here is to Season 4 covering all of this.
Season 4 Will Take Place During The Late 70s/Early 80s
The Crown left off in 1977, and it will pick back up from the late 70s and into the early 80s, per Radio Times. That timespan will cover quite a few royal milestones arrived at by the Windsors. It will be an exciting time for Queen Elizabeth II and her husband, Prince Philip.
By the time The Crown arrives in November of 1980, the royal couple would have been married for 33 years. It would be interesting to know what Prince Harry and his wife, The Duchess of Sussex, Meghan Markle, make of the show's depiction. The royal couple has reportedly watched the show together.
Unfortunately, the timeline traversed by Season 4 will be long before all of the recent royal activity involving Queen Elizabeth II's grandsons and their families. A plot The Crown will never apparently cover.
How Old Queen Elizabeth II Will Be In Season 4
If The Crown picks up Season 4 where it left off in 1977, Queen Elizabeth II would be around 51 years old. The monarch is currently 94 years old. To put that number in perspective, Golden Girls icon Betty White is 98-years-old right now. As Season 4 progresses, Queen Elizabeth II should be around a decade older, leaving her in her sixties.
Queen Elizabeth II was 55 when her son, Prince Charles, married Lady Diana Spencer. If you consider where Queen Elizabeth is now, you have to say that The Crown will be covering the halfway point of her current life. Time will tell what details viewers learn about "Lilibet."
In terms of her reign, Queen Elizabeth II was entering her twenty-fifth year as the Queen in 1977. She inherited the throne after her father's early passing. The Crown should continue to explore her perspective as she matures in years.
How Princess Diana Will Be Featured
Last season saw The Crown introduced Prince Charles' love, Camilla Shand, who would eventually become his second wife. As anyone with a modicum of knowledge regarding royal history is well-aware, Prince Charles was not destined to make Camilla his first wife. That destiny is where Lady Diana Spencer comes into the picture.
Netflix has announced Emma Corrin will play Princess Diana, Prince Charles' first wife to whom he was married in a lavish ceremony (sounds familiar) in 1981. Season 4 will not only show the wedding of the century, pictures from the set have revealed a toddler-aged Prince William walking around before his brother's birth (via Good Housekeeping).
Prince William was born in 1982, and his being a toddler indicates that The Crown will venture into 1984. At that point, Princess Diana was nearly twelve years away from her divorce from Prince Charles, and thirteen years away from her untimely and tragic death.
Who Is New To The Cast
Princess Diana is arguably the most significant new face to grace The Crown in Season 4. After setting up the romance between Prince Charles and Camilla, it will be time for his courtship with Diana to take root. Considering the magnitude of Princess Diana's existence and prominence to the royal family, I would expect her to have a pretty massive storyline in Season 4.
Of course, the show is about Queen Elizabeth II, so I would expect her perspective on her future daughter-in-law to also play a critical role in the upcoming season. Princess Diana is not the only big name set to arrive in Season 4.
Gillian Anderson will be making her debut as the UK's Prime Minister Margaret Thatcher. Olivia Colman has said to prepare for a "brilliant" performance from Anderson, which is the status quo for the X-Files veteran.
What did we learn from all of this? The Crown is coming back with the same cast and Queen Elizabeth II it had last season. The show also has two more seasons ahead of it, so no need to begin mourning its end. In a related note, Season 4 is set to finally introduce the drama surrounding Princess Diana, which should be quite eventful to watch.
You can currently stream seasons one through three of The Crown on Netflix. The series' fourth season is expected to be among the streamer's 2020 premieres. While you wait for more royal drama to unfurl, check out this fall's schedules to stay entertained.
Your Daily Blend of Entertainment News
Like a contented Hallmark movie character, Britt happily lives in the same city she grew up in. Along with movies and television, she is passionate about competitive figure skating. She has been writing about entertainment for 5 years, and as you may suspect, still finds it as entertaining to do as when she began.