12 Dexter Behind-The-Scenes Facts You Might Not Know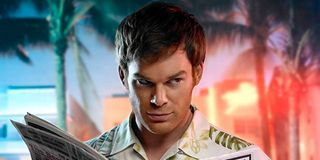 When you are a sociopathic serial murderer like the anti-heroic title character of Dexter, secrets become an all-consuming aspect of your life. The crime drama, starring Michael C. Hall in a Golden Globe-winning performance as forensic analyst who moonlights as a bloodthirsty vigilante, is not without a few hidden behind the scenes facts of its own… until now.
Inspired by a best-selling series of novels by Jeff Lindsay, Dexter is one of the biggest hits to originally air on Showtime, earning widespread acclaim from critics and audiences alike and multiple award wins during the the course of its run of eight seasons. Yet, even some of its most die-hard fans believe the show, developed by former The Sopranos writer James Manos Jr., may have lasted a little longer than it should have, especially when putting the controversial conclusion of its final episode into consideration. Actually, the ending we got was not the one the producers had originally envisioned, if you can believe it.
Care to learn more about the series finale that could have been and why the episode would end the way it did? Read on to learn all about that and 11 other examples of startling trivia related to Dexter with the following killer facts, starting off with some shocking insight into Michael C. Hall's acting process.
In Preparation To Play Dexter, Michael C. Hall Stalked Real New Yorkers
While he never went as far as living out the morbid desires of his best-known role, Michael C. Hall did go to questionable lengths to get into character. On George Stroumboulopoulos Tonight in 2013, he recalled how, after getting the part of Dexter, when he "had some time to kill" he would randomly choose someone in New York and follow them wherever they went. He assured the audience that he had no intention further than seeing how well he could pull it off without getting caught, which proved successful and led to one of the most striking portrayals in TV history.
Julie Benz Originally Auditioned To Play Dexter's Sister
An equally memorable performance from the show for reasons that are both endearing and heartbreaking (more on that later) is Julie Benz as Dexter Morgan's wife and mother to his son, Rita, despite originally reading for the part of his sister, Debra Morgan, as a 2009 interview with Backstage Magazine reveals. Ultimately, that role would go to Jennifer Carpenter, which is even more ironic considering her relationship to her onscreen brother in real life.
While Playing Siblings On Dexter, Michael C. Hall And Jennifer Carpenter Were Once Married
In one of the series' more intriguing subplots, Debra Morgan would admit to having romantic feelings for her adoptive brother, Dexter, in the eighth episode of Season 7. In an even stranger twist, the siblings' off-screen counterparts, Michael C. Hall and Jennifer Carpenter, struck up a real-life romance that resulted in marriage in late 2008. While the pair would split up two years later, they remained friends and managed to prevent it from affecting their relationship as Dexter co-stars.
David Zayas Was A Cop Before Playing One On Dexter
Miami police sergeant Angel Batista is actually just one of several characters in law enforcement played by David Zayas and it must help that he has actually undergone the proper training. On the NPR program All Things Considered, the Puerto Rican Dexter star recalled taking acting classes in his 20s while working as an officer in New York City. The police department was actually unaware of Zayas' pursuits for his childhood dream, except for his partner, who would read lines with him while on patrol.
Jeremy Renner Turned Down The Part Of Dexter's Brother
Playing Jeffrey Dahmer in a 2002 biopic earned Jeremy Renner consideration for a Dexter role, but also informed his decision to say no. The Avengers star and former Dexter producer Michael Cuesta were talking to Cloture Club about their 2014 film Kill the Messenger when the series popped into conversation, sparking memories of Cuesta considering Renner for Dexter's homicidal biological brother Brian Moser. On top of his attachment to 28 Weeks Later, Renner was not interested in playing another murderer (especially after portraying one so infamously horrific), leaving the part open for Christian Camargo to take.
Composer Daniel Licht Reused His Own '90s Horror Movie Score For Dexter
Speaking of things that are horrific, the late Daniel Licht (the main composer for Dexter) previous wrote the music for many scary movies, including the 1993 H.P. Lovecraft-inspired anthology film Necronomicon: Book of the Dead, which features one chilling piece entitled "Because the Dawn." That particular score may sound especially familiar to Dexter fans because Licht reused it as the famous "Blood Theme" for the series.
John Lithgow's Trinity Killer Was Inspired By The BTK Killer
In another instance of "borrowing" on Dexter, if Arthur Mitchell, whom Dexter Morgan identifies as the Trinity Killer, seems familiar to any true crime aficionados, it is because his life deeply parallels the history of Dennis Rader (the BTK Killer). Much like Mitchell, for whom John Lithgow won an Emmy, Rader was a seemingly innocent, church-going family man who managed to remain undetected for his many years as a serial murderer. Lithgow's character is still regarded as one of the creepiest in the show's history, especially for the heinous crime he is responsible for at the end of Season 4.
Rita's Death Scene Was Challenging and "Surreal" To Shoot
Considered one of the series' most shocking and perfectly executed scenes is the one where Dexter Morgan finds his wife, Rita (Julie Benz), dead in a bathtub from which her blood is running over onto the floor, where his infant son sits. Prop master Joshua Meltzer went into detail about how the haunting imagery of the Season 4 finale's conclusion was achieved in the following quote from a Vulture article profiling Dexter's most frightening sets:
Rita's death remains a staple of horrific and saddening character write-offs in TV history. It is almost surprising that it would not prove to be Dexter's most controversial moment.
An Australian Dexter Ad Sparked Complaints From The Tourism Industry
Speaking of controversy, even before the airing of the infamous series finale (more on that soon), Dexter became subject to protests of a 2008 commercial promoting the series in Australia. It sees Michael C. Hall telling a man at an airport that he is heading to Adelaide because it "has more serial killers per capita than any other city in Australia," a claim that tourism spokesman Michael Pengilly was not pleased by, according to a report by The Australian (via TV Tonight). The Aussie television website also claims that the complaints might have done more to increase excitement for Dexter in the Land Down Under than the ad itself, which only goes to show that there is no such thing as bad press.
Michael C. Hall Battled Cancer While Filming Season 5 Of Dexter
After the heartbreak of Season 4, Michael C. Hall had to endure a different kind of saddening challenge during production the the following season after making his diagnosis of Hodgkin's lymphoma public in January 2010. He continued to work on Dexter while receiving chemotherapy, during which he would wear a wig to hide his hair loss, and announced that he made a full recovery the following April and has been in remission ever since. While his fans were obviously pleased to see him survive, some would have rather his character not been granted the same fate.
Dexter Was Originally Meant To Die In The Series Finale
Now for the moment we have been waiting for: the infamous final episode in which Dexter fakes his own death, starts a new life as a lumberjack, and leaves virtually the entire fanbase horribly disappointed. Well, apparently, Showtime is to blame as the writers were put in a corner with the network's instruction to not kill off the title by Season 8's end. However, that is exactly the conclusion former showrunner Clyde Phillips had envisioned as the following quote to E! states:
While Clyde Phillips left Dexter in 2009, we never would have gotten this poignant ending anyway thanks to Showtime's alleged rule against it. I bet we can all easily imagine what word Debra Morgan would have used in reaction to this.
Jennifer Carpenter Dropped 996 F-Bombs Throughout Dexter's Run
If there is one thing that Jennifer Carpenter will forever be best known for from her performance on Dexter, it would be her character's frequent use of the F-word. According to Bloody Disgusting, a fan went to painstaking lengths to tally each and every one of Debra Morgan's utterances of said expletive throughout all eight seasons, which rounded out to 996.
What do you think? Have all of these lesser-known Dexter facts piqued your fascination or is Jennifer Carpenter's insurmountable swear jar debt the most interesting thing you read in this entire article? Let us know in the comments and be sure to check back for additional information and updates on the criminally good Showtime original, as well as more inside looks at your favorite movies and TV shows, here on CinemaBlend.
Your Daily Blend of Entertainment News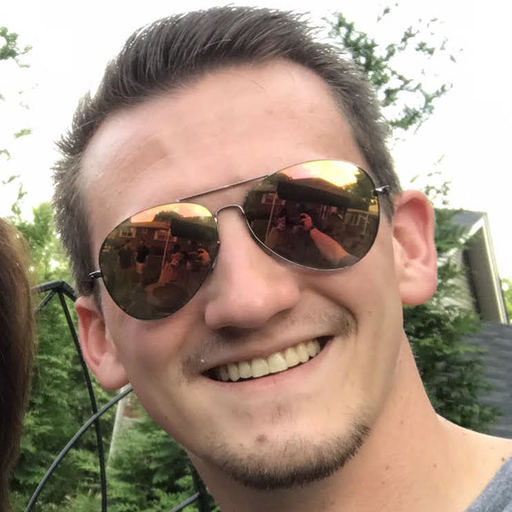 Jason has been writing since he was able to pick up a washable marker, with which he wrote his debut illustrated children's story, later transitioning to a short-lived comic book series and (very) amateur filmmaking before finally settling on pursuing a career in writing about movies in lieu of making them. Look for his name in almost any article about Batman.