The Blacklist: 6 Things To Remember Before Season 8 Premieres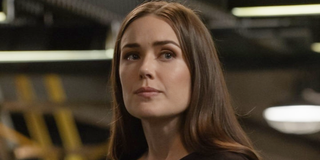 Believe it or not, The Blacklist's return is almost upon us. Season 8 premieres in a matter of days, and it is time to go through a few quick things to remember before it does. The NBC crime drama is heading back this Friday, November 13 in live-action form. What else happened before last season signed off early? A lot.
Last season of The Blacklist began with the presumption that the mystery of Red's identity might have been solved as the series offered up Ilya Koslov as Red's potential identity. Not so fast! As viewers head into the Season 8 premiere, they know a lot more than they did then, including whether Ilya is Red's real name, and that is not all. Here is what fans need to remember before Season 8 starts!
The Red/Ilya Koslov Mystery Was Solved
Not knowing Red's identity is bothering a lot of people. For Cooper, thinking that Red was Ilya Koslov changed things for him, and he is not alone in that. For Cooper, Liz, Katarina, the rest of The Blacklist's cast of characters, and viewers, it is a persistent mystery. That said, one angle has been resolved.
The Blacklist finally confirmed that Red is not Ilya Koslov. Thus, paving the way for new evidence or clues surrounding who else he could be. The Blacklist will undoubtedly continue to reveal more hints as Season 8 premieres. Moving Ilya Koslov off the list of potential identities is a huge step forward.
Liz Chose Sides In The Red/Katarina Battle
In one of the more shocking moves that The Blacklist left fans to contemplate in the aftermath of last season ending early was Liz's about-face in her allegiances. Heading into the Season 8 premiere, Liz has taken a surprising side in the war between Katarina and Red. This is sizing up to be a family fight for the ages.
Liz decided that she was going to back her mother from here on out. She made it official with a chilling monologue warning those who got in her and Katarina's way. As Season 8 begins, Liz, viewers, and Katarina are the only people privy to the changing tide. What it means for The Blacklist moving forward is anyone's guess, although Liz has turned on Red in the past, and it almost got him killed.
Red Is Really Sick With Something
Red's mystery illness has spanned three seasons if you count the fact that he still has it as Season 8 premieres. This go-around, fans know that Red is dying from it, so the condition is grave. The Blacklist showrunner Jon Bokenkamp has indicated that answers are coming, although a cure isn't certain. Red collapsed in last season's finale, so you know it is make-or-break time.
While it is not entirely unreasonable to be concerned that The Blacklist could be readying to have Red meet his maker, he is not there yet. The Season 8 premiere will directly follow the episode that witnessed Red experience one of his worst health scares with the mysterious ailment. He collapsed, only to get last-minute help from Katarina. She gets no big points from me.
Aram's Relationship Status
It was no secret that I was not the biggest fan of Aram's relationship with his married Blacklister girlfriend, Elodie, and I was in good company. Amir Arison enjoyed last season while also acknowledging he was a bit mad at Aram for pursuing Elodie. After a lot of drama, Aram and Elodie broke up before reuniting and eventually breaking up again. Why? You can thank Aram's detective skills.
He discovered that Elodie killed her husband to gain his fortune, and Aram finally gave her the gift she needed. He had a pair of silver bracelets (handcuffs) put around her wrists, and she was carted off to jail. Hence, the highly eligible bachelor is single heading in Season 8. I am still holding out for a reunion with Samar, but until then, another good match would do.
Dom Woke Up
The Blacklist had fallen into a holding pattern after Dom was shot at the start of last season. It seemed like he had been mortally wounded before hope arose. Then, Brian Dennehy suddenly died at the age of 81, leaving fans to mourn his loss and wonder what would become of Dennehy's character. Cut to The Blacklist issuing yet another surprise twist in the finale.
The show had confirmed that Brian Dennehy would be seen again as Dom, and it happened sooner than expected, as the animated finale showed Dom. In another shocker, he woke up from his coma as Liz deepened her allegiance to Katarina. What does Dom waking up mean for Season 8? It all depends if he is still awake when it premieres. At this point, I have no idea what The Blacklist is going to do.
Katarina Doesn't Know Red's Identity
Liz's mom came into last season as the villain holding Red captive until he gave up some intelligence to her. Throughout the season, she became a massive unknown on The Blacklist. One thing that is known is that Katarina is no more knowledgeable about who Red really is than the rest of us. Katarina has tickled Liz's ears with the promise of answers that she is desperate to have, but at what cost?
It is unclear. Liz has teamed up with her mom, hoping that what she wants to know is not far from her mind now. Season 8 will see what revelations Liz ends up learning, and hopefully, the audience alongside her. While Katarina remained a few steps ahead of Red last season, she still does not know who he is. Score one for Red.
One other thing of note to remember heading into Season 8's premiere is that Dom and Ilya Koslov tried to kill Katarina in a car bomb attack. They killed her husband, Pyotr, instead. Katarina has subsequently been out for both her father and Ilya's blood. She loved her husband as much as someone like her can. In related news, she may have also had other children besides Liz.
Whether or not that Easter egg ends up turning into a full-blown storyline remains to be seen in Season 8. The Blacklist returns this Friday, November 13, at 8 p.m. ET on NBC. Season 8 is going to be one of this fall's premieres. While you wait for the rest of them to roll out, you can catch up with Season 7 (and earlier) of The Blacklist via Netflix's releases.
Like a contented Hallmark movie character, Britt happily lives in the same city she grew up in. Along with movies and television, she is passionate about competitive figure skating. She has been writing about entertainment for 5 years, and as you may suspect, still finds it as entertaining to do as when she began.
Your Daily Blend of Entertainment News
Thank you for signing up to CinemaBlend. You will receive a verification email shortly.
There was a problem. Please refresh the page and try again.