Outlander's Caitriona Balfe Sends Her Work 'Hubby' Sam Heughan Sweet Wishes On His Birthday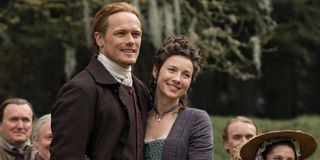 Today marks the start of Sam Heughan's 41st year on this earth and, much like his Outlander character, he just seems to be getting better with age. The Scottish actor's special day has sparked well wishes from people he has left a positive impression on, including his co-star and on-screen time traveling wife Caitriona Balfe, other cast members and even one celebrity fan in William Shatner himself! The sweet wishes from work-wife Balfe are sure to put a smile on Heughan's face today.
Sam Heughan and Caitriona Balfe are quite the pair; they've worked alongside each other as partners for going on six seasons and have a chemistry that has people shipping them in real life. While the two are just friends, albeit supportive friends, I'd be remiss if I didn't start off Heughan's celebrity birthday wishes with the Tweet from his work wife to her work "hubby." You can check out Balfe's cute message to Heughan below:
You can tell they're both getting a little older by the fact that Caitriona Balfe forgot to tag Sam Heughan in her original birthday tribute - oops! On the other hand, Heughan's young-at-heart-but-actually-older bestie Graham McTavish also wrote him an adorable birthday message. The two Scots fought alongside (and, at times, against) each other on screen in Outlander and also have a spin-off series together where the two basically travel Scotland and explore culture. Here's the Men In Kilts star's Instagram post:
Sam Heughan's Outlander co-star and on screen daughter Sophie Skelton also sent "Big Ginge'' some birthday love. The actress posted a behind-the-scenes video of Heughan dancing toward the camera with pretty much the goofiest smile on his face. (I bet he's happy about that one being on the interwebs now.) Check it out:
Tim Downie, who plays alongside Sam Heughan and the rest of his on-screen family in Seasons 4 and 5 of Outlander, also sent a birthday tribute Heughan's way. Downie's Instagram post features Heughan with a top hat and some serious mustache action going on, and an equally proper caption:
It's not just the Outlander cast that's sharing their love for Sam Heughan on his 41st birthday, though. Celebrity fans are also weighing in, and William Shatner seems to follow the show, because his birthday wish calls Heughan out for being 300 years old. Of course, he is referring to his Outlander character being born in the distant past. Here's Shatner's cheeky post:
With Season 6 finally starting to get some traction and heading back to work, interest in the Outlander clan is high and it's nice to see the cast getting along well enough to go all-out on social for the actor's birthday. It's a good way to engage with the fans while we wait for new episodes, which will hopefully be hitting Starz before the end of the year, but with 12 episodes to film, we'll have to wait and see when the subscription cabler gives us an officially premiere date. In the meantime, I'd also like to add to the smorgasbord of well wishes with a big happy birthday to Sam Heughan - although it doesn't look like he is lacking for them!
Your Daily Blend of Entertainment News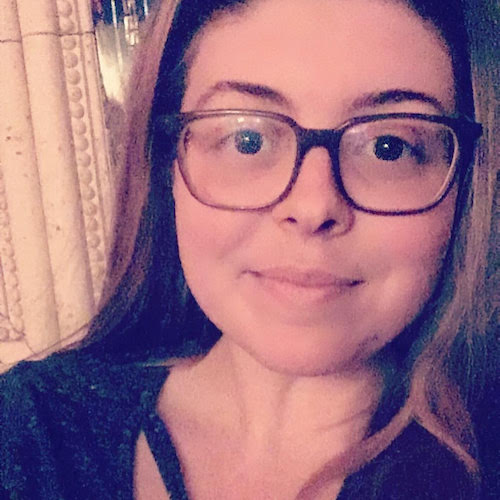 Constantly thinking about books, coffee, and the existential dread I feel from Bo Burnham's Inside. While writing I'm also raising a chaotic toddler, who may or may not have picked up personality traits from watching one too many episodes of Trailer Park Boys.