B.J. Novak's FX Anthology Series: Release Date, Cast And Other Quick Things We Know About The Show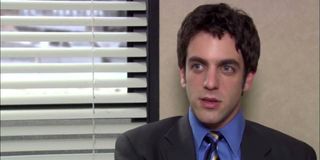 For more than a half-decade now, FX has been the home to some of television's most engaging and fun-to-watch anthology series with the likes of American Horror Story, American Crime Story, and Fargo all receiving multiple awards and even more nominations. The latest FX anthology series from B.J. Novak looks to continue that tradition when the still-untitled half-hour show that will touch on multiple topics and feature a different cast each episode starts streaming on FX on Hulu in Fall 2021.
This highly-anticipated project from one of television's most promising writers, directors, producers, and actors has everything someone would want from the a socially-conscious anthology series with something to say about the world around us. And while we don't yet know what the show will be officially called when it premieres, there is a lot we already know about the upcoming B.J. Novak FX anthology series.
B.J. Novak's Anthology Series Premiere Date Is Set For September 16 On FX On Hulu
B.J. Novak's anthology series (which was called Platform at one point during its development) is set to debut at 12:01 a.m. EDT, Thursday, September 16 on FX on Hulu with a special one-hour premiere featuring the first two episodes. New episodes will be available to stream exclusively on FX on Hulu every Thursday through October 7.
The B.J. Novak Anthology Series Cast Includes Jon Bernthal, Kaitlyn Dever, Lucas Hedges And More
Each episode of B.J. Novak's FX anthology series will feature a different cast of characters played by a mixture of young and rising stars as well as Hollywood mainstays throughout its run. Back when FX first announced the series in 2020, it was revealed the first episode stars Lucas Hedges (Manchester by the Sea), Kaitlyn Dever (Booksmart), O'Shea Jackson Jr. (Straight Outta Compton), George Wallace (Postcards from the Edge), Ed Asner (Up), Brendan Francis Scannell (Heathers), and others. The second episode will feature Jon Bernthal (The Many Saints of Newark), Boyd Holbrook (Logan), Amy Landecker (Doctor Strange), Beau Bridges (The Descendants), and more. Novak will appear as the show's host for each of the episodes.
B.J. Novak's Anthology Series Will Feature One-Off Stories That Tackle Everything From Social Justice To Social Media
FX has announced that each episode of B.J. Novak's anthology series will not only feature a different cast of characters (and actors) but will also touch on a number of different topics and explore the biggest questions of our time. Issues set to be tackled throughout the series include social justice, gun control, identity, sex, capitalism, revenge, love, fame, and social media with no topic off limits. One of the goals of the series is to take topics people will talk about in private and bring them into the open, creating difficult yet eye-opening conversations.
The Anthology Series Will Consist Of Five Half-Hour Episodes
When B.J. Novak's anthology series debuts in Fall 2021 it will consist of five, half-hour episodes that FX hopes will be a conversation starter and a way for people to think about and discuss all of the issues that are to be tackled throughout its first season.
The B.J. Novak Anthology Series Will Differ Tonally From Episode To Episode
When the FX anthology series was first revealed (still called Platform at the time) in July 2019, Deadline reported that the first two episodes were to be very different in tone with the first half-hour story being more dramatic and tackling a tough subject and the the second one being more comedic with some kind of animation being worked in. FX has not yet revealed which topics will be touched upon in each episode but the network has stated B.J. Novak's "ambitious vision" has led to a "creative twist" on the anthology format.
B.J. Novak Wrote, Directed And Produced Every Episode Of The Untitled Anthology Series
Every episode of the FX anthology series was written, directed, and produced by B.J. Novak, according to the network. Over the years, Novak was not only one of the funniest members of The Office cast but he was also one of the show's longtime writers and even directed a handful of episodes during its nine-season run. Novak will also soon join the list of actors from The Office who have gone on to direct movies when his upcoming horror film Vengeance is released. Throughout his career, Novak has also written and directed episodes of The Mindy Project and has published multiple books of short stories as well as essays and other contributions.
B.J. Novak Has Called The FX Anthology Series His 'Dream Show'
B.J. Novak has worked on his fair share of television shows over the years, but the upcoming FX anthology series is something that is near and dear to his heart. When the show was first greenlit by the network back in May 2020, Novak not only called the new series his "dream show," he also considered FX the "dream place" to explore his vision, stating:
With the anthology series coming to FX on Hulu, B.J. Novak has a lot of freedom to explore the various topics that will be tackled. Remember, this is the same network that gave the world some of the most provocative and ambitious shows not found on premium cable outlets like HBO and Showtime in the early 2000s.
There are still a few things about B.J. Novak's FX anthology series that we don't know quite yet, with the rest of the cast and the official title being at the top of that list. But rest assured, those details will surely be worked out by the time the series lands on the 2021 fall TV schedule. And don't forget to check out the list of 2021 new movie releases for updated information on Novak's Blumhouse-produced horror movie Vengeance when it becomes available.
Your Daily Blend of Entertainment News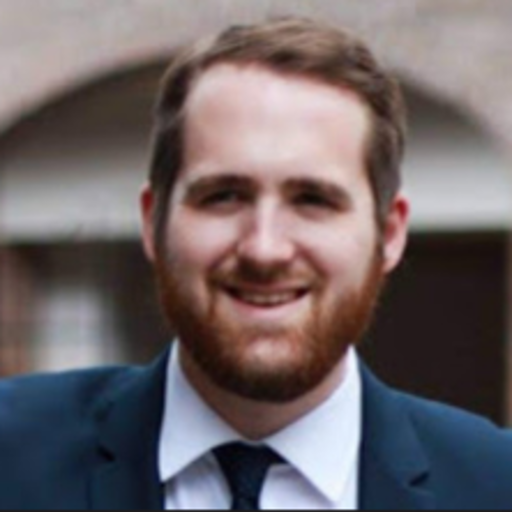 Philip grew up in Louisiana (not New Orleans) before moving to St. Louis after graduating from Louisiana State University-Shreveport. When he's not writing about movies or television, Philip can be found being chased by his three kids, telling his dogs to stop barking at the mailman, or yelling about professional wrestling to his wife. If the stars properly align, he will talk about For Love Of The Game being the best baseball movie of all time.