Emily In Paris Season 2: Quick Things We Know About The Netflix Series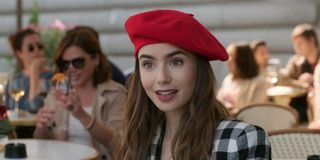 When it comes to 2020 and 2021, there were plenty of new shows that captured the public's eye, from hits like Bridgerton on Netflix to the latest superhero hit, Invincible, on Amazon Prime. For the rest of the year, there are plenty of 2021 Netflix TV premieres coming soon, but I think we should take a look at the next season of another popular show, most likely not releasing so soon – Emily in Paris.
The show became extremely popular once it premiered on Netflix, becoming one of the best shows to binge-watch on the platform at the time. While there are several shows that are part of the 2021 fall TV schedule, Emily in Paris might not be one of them. However, we can at least do some digging and figure out everything we know about the next season of the Emmy-nominated comedy.
There's No Set Premiere Date Yet For Emily In Paris Season 2
Unfortunately, there is no set date for the next season of Emily in Paris just yet. The first season premiered on October 2, 2020, so if production goes well, we might see the second season later on this year – but there's been no confirmation of when it will arrive just yet.
Filming For Emily In Paris Season 2 Was Announced In May 2021
While we can't confirm a premiere date for Emily in Paris Season 2, we can confirm that filming for Season 2 was underway as of May 2021, with the whole cast already diving head-first into new adventures with Emily.
On the official Emily in Paris Instagram page, the user posted a video of the cast, showing them on set on the first day of filming back in May. With this in mind, as long as filming keeps progressing, who knows? We might be able to see Season 2 sooner than we think.
Antoine Is Going To Become A Regular In Season 2 Of Emily In Paris
With Emily in Paris, you can pretty much assume that everyone you know and love (or love to hate) will be there, but a few characters will be getting the spotlight more, namely Antoine. If you remember, Antoine was the former lover of Sylvie, Emily's boss over in Paris, and the owner of Maison Lavaux, otherwise considered "the nose of France."
According to Deadline, William Abadie, the actor behind Antoine, had been promoted to a series regular for Emily in Paris Season 2. It sounds like that could mean we're going to be getting a whole lot more drama with Antoine, Sylvie, and plenty of other love triangles. If that's the case, I am here for the messiness.
Emily In Paris Will Also Be Adding New Recurring Characters In Season 2
Besides some characters getting promoted to main characters, there will also be a couple of new characters added as well. Per the Deadline article from before, Lucien Laviscount, known for roles in Scream Queens and Snatched, has signed on for Season 2 of Emily in Paris in a recurring role.
Adding on Lucian, there are a couple of other new characters coming as well. According to Netflix Queue on Twitter, Jeremy O. Harris will play an iconic fashion designer on the show, and Arnaud Binard will guest star as a party boy owner of a popular Saint Tropez nightclub.
What these characters mean for the show as a whole is still a mystery, but regardless, I'm sure that they will be great additions and add some fun storylines.
Not Much Is Known Yet About The Plot Of Emily In Paris Season 2
Season 1 of Emily in Paris ended in every possible dramatic way, from love interests deciding to stick around and Emily just starting to get a hold of her life in Paris. What could possibly happen in Season 2? Well, turns out even Lily Collins, the star of Emily in Paris, couldn't say.
In an interview with Deadline back in February, Lily Collins confirmed that she doesn't know much about the plot yet for Season 2 of Emily in Paris, especially regarding the romance between her and possible love interests on the show.
Sounds like a whole lot of drama for Emily thus forward, but honestly, I have to agree with Lily Collins on this one – Emily and Gabriel are always a cute couple to ship, but I think it's time for Emily to find a little bit of herself before finding love. Maybe we'll get to see more of that in Season 2.
Sylvie Will Hopefully Be Expanded On More In Emily In Paris Season 2
Okay, I'm going to be honest – Sylvie was one of my favorite parts of Emily in Paris. There was just something that I loved about her, whether that be her hardened way of working with business or her vulnerability that she would show when she learned to trust someone.
And it seems that Darren Star, the creator of the show, likes her too because he wants to explore her character further in Season 2, as he revealed in an interview with Vanity Fair.
Look, Darren Star, if you see this, please talk more about her. We all love Sylvie and her hardworking self – I need to see more of her story as do the rest of us in Season 2 of Emily in Paris.
Darren Star Wants Emily To Explore More Of Paris In Emily In Paris
Paris is a diverse city with so much to offer, along with plenty of brilliant restaurants, beautiful spots of nature, and so much more. It would be nice if Emily really got to explore more of it in Season 2, and it seems that the creator also feels the same.
Per the interview with Vanity Fair from before, Darren Star also revealed that he wants Emily to explore more of Paris in general in Emily in Paris – not just the touristy parts or her job area.
Does that mean we might get to see Emily explore spots of Paris that are a bit lesser known? I'm eager to see.
But Emily Will Also Understand Paris More In Season 2
Even if Emily will (hopefully) be exploring Paris more throughout Season 2, the creator of the show reassured audiences that it won't be the same girl from the beginning of the series that was just starting to learn about the city - and learn French - in an interview with Oprah Daily.
At this point, Emily has been in Paris for a little bit, so it's only natural for her to understand the area a bit more. But even if she is becoming a resident of the city slowly, there's no doubt that there will still be drama unfolding – and most likely Emily getting lost somewhere as well.
What are you looking forward to the most for Season 2 of Emily in Paris? The love triangles? The cringy social media posts? The fashion? Regardless, it's sure to be an entertaining season when it drops – whenever that may be. Au revoir!
Your Daily Blend of Entertainment News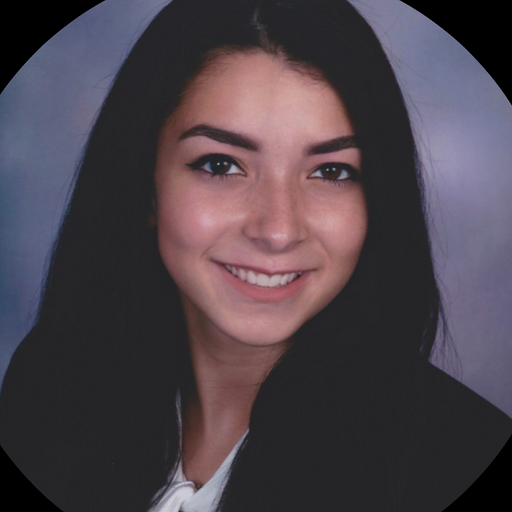 Big nerd and lover of Game of Thrones/A Song of Ice and Fire. Will forever hate season eight. Superhero and horror geek. And please don't debate me on The Last of Us 2, it was amazing!