After Below Deck Alum Lands Job With Jennifer Lopez, Her Former Co-Stars Share Thoughts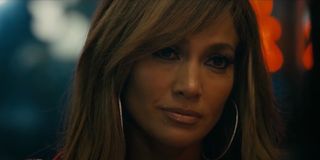 Ben Affleck and Jennifer Lopez went Instagram official during their recent vacation on a yacht in the Mediterranean. But even more surprising than that, at least to Bravo fans, was learning how one Below Deck alum seemingly landed a job with JLo herself. She was spotted on the Bennifer vacation and, now, some of her former co-stars are sharing their thoughts on the revelation.
In a widely circulated TikTok video, Below Deck: Mediterranean Season 2 alum Lauren Cohen was allegedly spotted as one of Ben Affleck and Jennifer Lopez's entourage. She was carrying bags and pushing off excited fans, which had some speculating if she dropped the yachty lifestyle to be JLo's personal assistant. Well, Below Deck fan-favorite Kate Chastain actually seems enthusiastic about Cohen's current prospects. She told Us Weekly:
Before she left the franchise in early 2020, Kate Chastain famously never got along with the majority of her former co-stars, especially if they were her stewardesses. Even as of late, Chastain has had no trouble giving her signature spicy hot takes on the crew of the controversial Below Deck: Sailing Yacht. So I guess it's a blessing that Lauren Cohen met her in the real world, away from the highly stressful confines of working on a super yacht. Nowadays, Cohen apparently only has to deal with the stress of being attached to JLo's fame and notoriety.
There aren't many personal assistants that get recognized, especially those for famous celebrities. JLo is probably beside herself (and by that, I mean worried about her PA getting the right angle for her birthday bikini pics). According to Below Deck vet chef Ben Robinson, though, it's well deserved. He said to you US Weekly:
Bravo fans probably will never see someone as famous as JLo on Below Deck or any of its spinoffs. So far, on the current dramatic season of Below Deck: Mediterranean, only Roy Orbison, Jr. has shown out on the mega yacht. But according to alums Kate Chastain and Ben Robinson, huge celebrity run-ins do in fact happen. Chastain shared that she served Leonardo DiCaprio on a yacht in St. Barts once, saying that he is "very handsome" and "very quiet." Robinson reminisced about the one time he worked for James H. Clark, the founder of Netscape (and essentially the Internet as we know it).
This is the core allure of Below Deck. The crew may bicker (and even conceive children) together, but they see beautiful places and meet all kinds of people. I don't know where one signs up for these things, but I'm down to serve Leonardo DiCaprio champagne and follow JLo around with her shopping bags anytime.
I am a vegan feminist. I'm fascinated by all things space/stars. I love film history, reality television, and my cat Bubbe.