Starz Picks Up The White Queen From The Other Boleyn Girl Author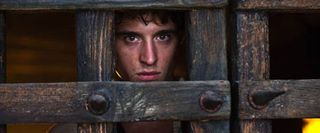 Starz's newest drama will be positively medieval. The subscription cable network has picked up The White Queen, a story following England's War of the Roses that was initially penned in book form by The Other Boleyn Girl author Philippa Gregory. Former HBO films head Colin Callender has been brought in to executive produce the upcoming show, which will follow a story of "lust," "love", and "betrayal."
The White Queen will pick up in 1464, in a time where three very different women are struggling as war rages for the English throne. At the start of the series, the House of York and the House of Lancaster will both be bullheaded institutions that continually wage a war for the throne over a period of nine years. Though York will eventually prevail to bring Edward IV to the throne, that won't stop the jockeying for favor, the intrigue, and sometimes even the tumult from continuing in court.
According to Deadline, the upcoming drama is well underway, with 10-episodes planned for the first season and nearly all of the regular roles already cast. Max Irons—whose father, Jeremy, also favors period pieces—is signed on for the role of Edward IV. Rebecca Ferguson, Faye Marsay, and Amanda Hale will play the three women caught up in the turmoil and The Tudors' James Frain and Damages' Janet McTeer will round out the rest of the leads.
Starz has been beefing up its dramatic properties lately, with Magic City and Boss both making waves on the network. Additionally, the subscription cable channel has picked up the Treasure Island prequel Black Sails, the magical tale of Da Vinci's early life, Da Vinci's Demons, and a Marco Polo series.
Your Daily Blend of Entertainment News
Thank you for signing up to CinemaBlend. You will receive a verification email shortly.
There was a problem. Please refresh the page and try again.