Steam Has Updated Their Review Policy To Stop Shifty Game Devs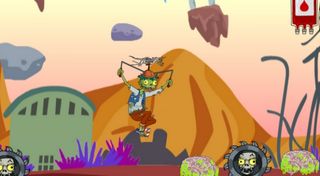 (Image credit: Rai Studio)
The Steam user reviews have been in contention for a while. It's not necessarily the quality of the reviews so much as a lot of people have been complaining about potential bots and key scams used to boost the positive review rating for some games. Well, Valve is finally doing something about it.
Over on the official Steam page, Valve made an announcement about some drastic changes being made to the way Steam user reviews are being handled. The most major change is that any game activated through a Steam key or activated outside of Steam, or a key given from a third-party source that is not the Steam store, will no longer be counted in the aggregation of the review score of a game, but the reviews will still be visible for all to see.
This may sound kind of drastic and it definitely means anyone purchasing games from Humble Bundles or from G2A or from Greenman Gaming would no longer have their reviews counted toward the aggregate score, but at the same time, it's designed to curb shady developers from trying to game the system, with Valve explaining...
There has been a steady incline of controversial review schemes affecting the total score of some games on the Steam store. What does that mean in layman terms? It means undeserving games are getting high review scores based on shady practices. Imagine a movie studio gaming the system so Rotten Tomatoes has the score of the film ranked at 97% positive and they proceed to use it to market the movie as a worthwhile entertainment experience.
In fact, back in June, there were a series of games where it was discovered that bots had been filling out the reviews for titles like ZombieRush (pictured above), Base Squad 49, and Lands of Destruction. There were various threads spread all over Reddit highlighting how hundreds of the bots that had been used to form groups, mass review games, and generally work as inhuman armies to raise the profile and prestige of games that would otherwise be skipped over. In response, Valve barred the option to purchase the aforementioned games, and the publishers were forced to admit to wrongdoing on the respective store pages.
Now some people might be wondering what the benefit is in scheming to get a positive review rating on Steam. The reality is that positive reviews will directly affect your position on the Steam store. This means that the more overwhelmingly positive the user reviews are, the more your game will be featured io the recommendation list, it will also increase how often it will appear on the front page for some users, thus boosting the profile of the game and the developer, and potentially increasing exposure and sales. Steam's front page is a coveted place and some developers will do anything to get their game featured on it.
Of course, even if you do get access to a Steam key from outside of Steam, you can still leave a review, your review just won't count towards the aggregate score. In addition to this, Valve has also implemented more filters (with more to come) that allow you to filter out the kind of user reviews that best help you identify a game worth purchasing or avoiding. These kinds of options go a long way in making Steam a more palatable experience for consumers and a much more reliable storefront when it comes time to make a purchase.
Staff Writer at CinemaBlend.
Your Daily Blend of Entertainment News
Thank you for signing up to CinemaBlend. You will receive a verification email shortly.
There was a problem. Please refresh the page and try again.