Blizzard Is Replacing Battle.Net, Here's Why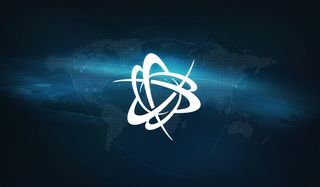 The folks at Blizzard are making a pretty bold move, doing away with the Battle.net moniker and shifting everything to, appropriately enough, simply "Blizzard."
It may sound silly to call something like a brand shift "bold," but Battle.net isn't like most other brands. It's a big part of the Blizzard gaming community, used for tech and services across games like World of Warcraft, Hearthstone, Diablo, Heroes of the Storm and, of course, Overwatch. But while most folks in that community are well aware of the fact that Battle.net is a Blizzard joint, the concern is that, now that more folks than ever are perking up and paying attention to the developer/publisher, the uninitiated might become confused by it. The decision was explained in a recent posting on the World of Warcraft blog, where the team outlined a plan to transition away from the Battle.net name.
To be clear, though the gaming service's name is disappearing, that's the only thing that's changing here. The announcement explains that Battle.net tech will continue to be the "central nervous system" of Blizzard games, but the fact of the matter is that calling it a Blizzard account will be a lot less confusing for some people.
The announcement goes on to point out that this transition has already begun, as the team has talked about Blizzard Streaming and Blizzard Voice, rather than referencing Battle.net.
In short, it's explained that, these days, there's no need to have a completely separate identity to refer to your networking technology. With the Blizzard name tied to the games and services, everyone will know that it's all part of the same ecosystem.
The post explaining the transition has received hundreds of comments already, but it's hard to gauge how the community actually feels about the shift; whether they are for or against it. The first poster made a joke that the service was now shifting to "Sky.net," which instantly derailed anything that could have been a conversation. To be fair, it was a pretty funny goof.
The thread eventually devolves into a discussion over whether or not players will finally be able to "appear offline" while playing which, again, has nothing to do with the topic at hand.
One user does eventually say they plan on calling it Battle.net regardless of the change, but that's about it.
In other words, we'd really like to know how this is affecting users of Battle.net. If you're a newcomer to Blizzard games, do you think this will make things easier on you? If you're an old hand, are you bummed to see the name go? Let us know in the comments below.
Staff Writer for CinemaBlend.
Your Daily Blend of Entertainment News
Thank you for signing up to CinemaBlend. You will receive a verification email shortly.
There was a problem. Please refresh the page and try again.