Gearbox CEO Denies Battleborn Free-To-Play Rumor, And He's Not Nice About It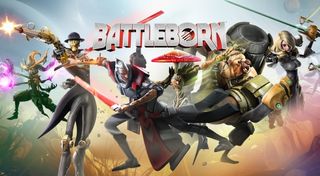 (Image credit: Gearbox Software)
Shortly after publishing a piece that claimed that Gearbox and 2K Games were considering making Battleborn free-to-play this November, president of Gearbox Software, Randy Pitchford, fired off a response on Twitter that both denied the rumor and reproached the original story.
Pitchford's tweet takes a direct jab at the Kotaku rumor that was recently published, where unnamed, anonymous sources apparently told the outlet that Gearbox Software would be making Battleborn go free-to-play in November.
The news sent a spark wave of support from the gaming community to Battleborn since a lot of people were willing to check it out if it were free.
Randy Pitchford, does mention later on in the Twitter reply chain that there are considerations for making a free trial of Battleborn in order to lure in undecided gamers. Pitchford also states multiple times that they have stark issues with the player base on PC and that they will attempt to revive it with DLC.
Many gamers rightly respond that DLC is only useful when the game is popular, like Borderlands. Pitchford didn't have a response for those people pointing out the obvious and instead moved on to discuss other topics within the tweet chain.
2K Games and Turtle Rock Studios were in a similar situation before where Evolve had a lot of trouble keeping the retention of players, resulting in them losing their base pretty quickly. They tried pumping out a lot of DLC but it simply did not help. Eventually, Evolve did go the free-to-play route. Just like what the astute gamers told Randy Pitchford, there's no sense releasing DLC if people aren't playing the base game. Moreover, why would people buy the base game for DLC?
Traditionally, when post-launch content arrives, if it's not something people see as substantial, they instantly brush it off as being "cut content". This has forced various publishers to have to tread very, very carefully when it comes to releasing DLC that doesn't feel as if it was removed from the main game.
Of course, none of this really matters in the grand scheme of things because it's a decision that only Gearbox and 2K Games can make and those decisions will be designed for the long-term growth of Battleborn. Right now no one knows what decisions they're going to make other than that they do have DLC planned (although what it will consist of is a mystery) and they also have a free trial planned (which seems to be targeting PC gamers to bring the numbers up).
Misinformation from spurious rumors helped put Battleborn back in the spotlight, but for a lot of the wrong reasons. We'll just have to wait and see what Gearbox does in the coming months to help revive the flailing hero-shooter.
Your Daily Blend of Entertainment News
Staff Writer at CinemaBlend.
Your Daily Blend of Entertainment News
Thank you for signing up to CinemaBlend. You will receive a verification email shortly.
There was a problem. Please refresh the page and try again.