Disney's Gaming Business Just Took An Unexpected Turn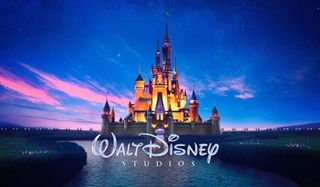 We thought that Disney had all but gotten out of the video game industry but, during CES this week, they surprised everyone with a new initiative that might just be crazy enough to work.
Sort of taking a page from Nintendo's book, Disney has decided that it does not need to compete with anyone else in the industry. Rather than make big AAA games and hope for the best, they've instead revealed a small streaming box designed to play their own mobile games on the TV. It's called, appropriately enough, the Disney Kids TV box, and it is targeted squarely at a younger audience.
The thing about Disney's bigger gaming ventures is that they've never really been bad, they've just never really caught on like the competition. Split/Second was a fantastic racing game, yet nobody played it. Disney Infinity got great reviews, but it just couldn't go toe-to-toe with other toys-to-screen titles like Skylanders and Lego Dimensions. So while Disney basically bowed out of the AAA market this year, it turns out they were secretly working on a new streaming box that they can have full control of, sell for cheap, and pack with games that are already successful on the mobile market.
This report comes to us from GameSpot, which explained that the box is not just for games. It'll actually be open to Disney shows, games and even music, and will have a bunch of that content pre-loaded on the device right out of the box. You'll need a Bluetooth controller to play the games, though it was not shown off during CES this past week.
It's kind of brilliant, if you think about it. Disney is already a name known and trusted by millions of people. This $100 device can plug straight into your kid's TV and provide them with all sorts of entertainment, and you can rest assured knowing everything was cultivated by Disney. We wouldn't be surprised to see a Disney app that offers the same functionality eventually becoming available too, for folks who don't want to fork over money for yet another thing that needs to plug into their TV.
Disney has announced that their Kids TV box will be available sometime in 2017, and we're pretty interested to see how this latest gaming venture works out. It'll also be interesting to see if this has an impact on Disney's existing deals with other streaming services, such as Netflix. Then again, it's probably smart for Disney to have those other deals in place for a "regular" audience, while providing content exclusively for kids through their new streaming box.
Your Daily Blend of Entertainment News
Staff Writer for CinemaBlend.
Your Daily Blend of Entertainment News
Thank you for signing up to CinemaBlend. You will receive a verification email shortly.
There was a problem. Please refresh the page and try again.