TwitchCon Will Have A New Home In 2017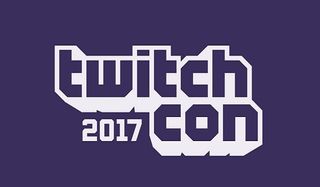 If you're looking forward to attending TwitchCon 2017, then you might not want to book your motel room in the same city as last year's show. For the third year in a row, the convention celebrating all things streaming will be pulling up stakes and moseying on down the road a spell.
This year's TwitchCon will be hosted out of Long Beach, making it the third year in a row that the popular convention has been hosted out of a different venue. Since that makes the convention three for three on migrations, we're starting to think it might be a fun in-joke to just move the thing every single year from now on.
Two years ago, TwitchCon's first big show was hosted out of San Francisco. Last year, it moved to the San Diego Convention Center. This year will see it shifting to the outskirts of Los Angeles, hosted out of the Long Beach Convention and Entertainment Center.
According to a report from Polygon, the Twitch team has good reason for wanting to relocate yet again and, honestly, we can't argue with them. New TwichCon Director Krystal Herring explained that the new venue was chosen for the fact that it is within 25 miles of a trio of airports, offers cheaper accommodations for folks looking to spend more than a day at the show, and even boasts more than 150 restaurants within 10 blocks of the convention center. Since a lot of TwitchCon's extra events revolve around separately scheduled meet-ups at random restaurants, that last perk is certainly a big draw.
Herring went on to say that these extra accommodations will hopefully be necessary since TwitchCon doubled in size between years one and two. If it grows again this year, the new location should help accommodate all those extra bodies. We imagine a lot of those folks will also be using Twitch's service from the show floor, as the original post points out that Twitch IRL is soon coming to mobile devices.
While Twitch was originally all about gamers showing off their skills (or lack thereof), the service has grown over the past couple of years to include some interesting new "programming," as well as a concerted push to get more people simply broadcasting their day to day lives. If everything is ready to roll in time, we wouldn't be surprised to see an impressive number of people streaming through Twitch while at TwitchCon, which we believe is the plot to the next Inception movie.
But, while the venue has been finalized, tickets are still not on sale for TwitchCon 2017. Stay tuned and we'll try to keep you posted as soon as that changes.
Your Daily Blend of Entertainment News
Staff Writer for CinemaBlend.
Your Daily Blend of Entertainment News
Thank you for signing up to CinemaBlend. You will receive a verification email shortly.
There was a problem. Please refresh the page and try again.