Red Dead Redemption 2 Isn't The Only Major Game On The Way From 2K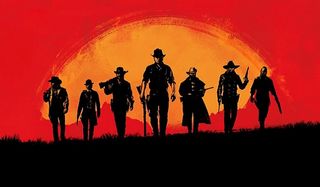 The folks over at Take-Two recently held an earnings report to drop some details on what is in store in the coming years. Red Dead Redemption 2 was obviously the big focus, with the publisher stating that a game in another big franchise is also on the way. The consensus is that it's most likely the next Borderlands game.
That's speculation at this point, but it's based on pretty good reasoning. As Gamespot notes, Take-Two CEO Strauss Zelnick stated during the earnings report that a "highly anticipated new title" is in development from one of 2K's big hitters. Since we already know a new Borderlands game is in the works, it stands to reason that gamers should be gearing up to go back to Pandora in order to shoot a whole bunch of space rednecks. Then again, we all know what the end result of assuming can be.
Whatever the game turns out to be, we're going to be waiting a while for it. For starters, Red Dead Redemption 2 isn't coming out until fiscal year 2019. Don't panic too hard, though, because that particular calendar begins in April of 2018 and RDR2 is supposed to be in the "early" window. Still, said window runs through March of 2019 and, no matter what the game is that Take-Two and 2K have on the way, we doubt they'd want to launch them too close together. So if Red Dead will be shooting up consoles early-ish next year, we imagine this other game won't be coming until the fall.
But as stated above, maybe we're off about what game is being teased. Since a new Borderlands hasn't been officially announced, it makes sense they would need to be coy about it at this point. Still, there are a few other 2K games that might fit under the "highly anticipated" umbrella. There's a new major XCOM update due out soon, so we're guessing that's off the table. We also doubt Take-Two would be referencing any of their sports franchises here. That basically leaves a new Civilization or, dare we dream, BioShock.
Yeah, the more we speculate, the more we become convinced that it's almost definitely Borderlands. Players basically ignored the team's latest effort, Battleborn, so we figure "playing the hits" would be a smart move before anyone ventures off in a new direction again. Plus, it's been quite a few years since Borderlands 2 dropped, so I'd say we're overdue for a trip back to that bold and colorful FPS world.
We are, of course, open to your own ideas. What other games could Take-Two be referencing in their recent statements, or are you also convinced it's a new Borderlands? Let us know in the comments below.
Staff Writer for CinemaBlend.
Your Daily Blend of Entertainment News
Thank you for signing up to CinemaBlend. You will receive a verification email shortly.
There was a problem. Please refresh the page and try again.