Prince of Persia Creator Is Trying To Bring The Franchise Back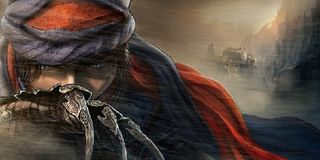 When reaching out to game developers on Twitter, you never know what sort of answers you might get in return. Ask the creator of Prince of Persia if the series is still kicking around, and you might get a headline-worthy response in return.
That's exactly what happened last week, as Twitter user Christine Teigen wrote to Jordan Mechner to see if anything was going on with the Prince of Persia series. And according to Mechner's reply, it looks like there's still hope for the wall-running, time-turning adventure to return to modern consoles.
Of course, it's not really a surprise that the father of Prince of Persia would be trying to get another series revival going. The series did well a couple of generations ago, and kind of fizzled out by the time the PlayStation 3 and Xbox 360 arrived. In other words, perhaps enough time has passed for the prince to make another triumphant return.
And if anyone can make a new Prince of Persia game happen, it's Jordan Mechner. He created the series for the Apple II way back in 1989, as well as the sequel four year later. Flash forward to a full 10 years later and Mechner was responsible for bringing the series back for the PlayStation 2 and original Xbox. Only this time it was called Prince of Persia: The Sands of Time.
That series went on to have several iterations, but in the meantime, Mechner was focusing his efforts on writing the first draft of a script that would become the Prince of Persia movie for Disney.
The movie wasn't super well received and fans weren't as interested in the games by the time the PS3 and Xbox 360 arrived. A reboot (opens in new tab) (that I loved and everybody else hated) failed to recapture an audience, and so the series faded into the past.
Based on this most recent tweet from Mechner, it sounds like he might be once again trying to orchestrate a revival. We can't help but think that the recent success of Assassin's Creed Origins may be providing him with some extra firepower. That game is raking in money for Ubisoft right now, so we figure Mechner can go to publishers and show that an Egyptian themed game is exactly what they need.
As much fun as an open-world Prince of Persia game running on modern consoles sounds, we can't help but feel like a new game will once again bring something new to the table rather than ride the current trend. How about a lighter, more colorful, fast and frantic adventure game for the Switch? If someone wants to tweet that idea at Mechner, he's apparently listening.
Staff Writer for CinemaBlend.
Your Daily Blend of Entertainment News
Thank you for signing up to CinemaBlend. You will receive a verification email shortly.
There was a problem. Please refresh the page and try again.