Early Reactions To The Division 2 Sound Pretty Promising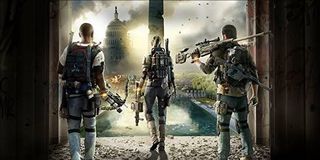 Ubisoft's upcoming post-apocalyptic third-person shooter The Division 2 is still a ways off from release. However, the game is already receiving plenty of praise based on the early reactions from the technical alpha test. That test was held for the game ahead of its release in March of 2019 for home consoles and PC.
ComicBook.com is reporting that the early reactions from those who were selected to participate in the closed alpha test have been mostly positive regarding the game. A lot of people signed up to participate but Ubisoft only selected a few gamers for the task. The reactions so far indicate that it may be a fairly decent multiplayer shooter game.
As noted in the tweet, Afflicted Gamer was quite enthralled with what they played of the alpha test. Due to NDAs, there aren't any specific details released, because usually companies prevent testers from spilling the beans about the nitty-gritty details. But the Afflicted Gamer enjoyed what they were able to play of the game.
Noah Hankinson was another alpha tester who participated in the closed session. He acknowledges that the NDA prevents him from talking openly about what he played, but he does point out that a lot of the issues that people originally had with the original The Division are being addressed in The Division 2, with many of the core features being improved upon.
That's likely really good news to hear for those of you out there who had been eagerly awaiting more intel about the game. Ubisoft has mostly been mum about the project and some people had already written it off based on the limited amount of footage that was released during the debut at this past year's E3.
Some gamers who have been participating in the alpha attempted to leak additional footage to give people a heads-up about what to expect from the game, but Ubisoft was quick to pull the footage down, as reported by ArtistsWork. The article also points to a few more technical details that have leaked out from the alpha testers, who noted that issues like the enemy bullet-sponging has been reduced, so the gunfights feel more natural instead of like long-winded grind-sessions. Others reiterated that the issues they had with the first game have mostly been fixed or improved on with the second game.
The alpha test concluded on December 18th, 2018 but expect additional beta tests and open beta tests to take place leading up to the game's release on the Xbox One, PS4 and PC in March of 2019. Even if you missed out on the alpha technical tests, it's likely that you'll get another chance at the game ahead of its release.
Staff Writer at CinemaBlend.