Destiny Team's Impressive Feat Makes 2019 Guinness World Records Book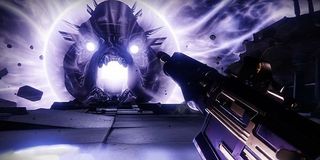 Clan Redeem has become known throughout the Destiny universe in recent years for its insane feats within the games, one of which recently netted the crew a spot in the 2019 Guinness World Records Gamer's Edition. But while many of those honors are for speedruns and the like, Redeem's was for completing series of extreme challenges in a row, any one of which would send your average clan packing.
The folks over at GameRant got a look at this year's copy of the Guinness World Records Gamer's Edition, where an extremely impressive accomplishment in the original Destiny has earned Clan Redeem some notoriety. While most of Guinness' highlighted records are for things like "Fastest Super Mario Bros. playthrough" or "most money earned through a charity stream," the Gamer's Edition frequently highlights impressive challenges that don't exactly fit into standard categories.
Redeem's record is one such highlight, and anyone who follows the Destiny scene will tell you just how impressive it is. The crew bested every raid boss in the game back-to-back without firing a single shot. Not impressed? Well, they also managed that gauntlet of pain without dying, without wiping and while also completing the challenge associated to each raid. Oh, and if a raid's relic could be used as a weapon, they didn't use it to attack the bosses either.
If you're still not impressed, then you might want to look up a video of their gameplay in order to understand just how impressive that is. Plenty of people have figured out how to beat a boss without firing a shot, for instance, but nobody else has stacked challenge on top of challenge like Redeem.
According to the initial report, it took about 60 hours worth of attempts for the crew to complete their feat, which was monumental enough to grab the attention of Guinness. They're still out there working on new challenges in Destiny 2, but only time will tell if they pull off anything as noteworthy as this now immortalized run.
If nothing else, this should serve as encouragement for even more players to go above and beyond the call of duty in a game they really enjoy. Want to nail a song in Guitar Hero while upside-down and holding the guitar behind your back? Want to win every race in Forza blindfolded? Want to complete Breath of the Wild on the Switch while bouncing on a trampoline and covered in honey? Make sure you get everything on tape and, heck, we could be seeing you in next year's edition of Guinness. The point is, when you share passion projects like that, you never know who might be watching.
Of course, just playing games because you enjoy them is still a totally valid option. I mean, you probably won't get called out by Guinness for being "the most chill about gaming for fun," but you do you.
Staff Writer for CinemaBlend.
Your Daily Blend of Entertainment News
Thank you for signing up to CinemaBlend. You will receive a verification email shortly.
There was a problem. Please refresh the page and try again.