Jump Force Adds Four More Naruto Characters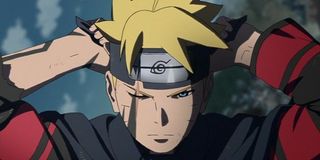 We've still got a few weeks before Jump Force brings the world of Shonen to fighting fans across the planet. To get everyone fired up for the big showdown, another four Naruto characters have been announced.
Shonen Jump has a number of legendary titles under its belt, including hits like Dragon Ball, One Piece and Yu-Gi-Oh. Standing toe-to-toe with those properties is Naruto, yet another tale of friendship, honor, and loads of butts being soundly kicked. In fact, Naruto's own son is making quite a few waves in his own manga and anime these days, which is why it's exciting that Boruto Uzumaki is officially joining the Jump Force roster.
Bandai Namco made the announcement through a press release early this week to coincide with an official announcement in the Shonen Jump weekly magazine. While Boruto will be bringing some young blood to the battle, the announcement states he'll be joined by some familiar faces from his father's series -- including Gaara, Kakashi Hatake, and Kaguya Otsutsuki. That's four new additions from the world of Naruto, which should go a long way to make series fans happy. Also announced is a new Konoha stage for the team-based brawler, also crossing over from the land of ninjas.
If you haven't been following Jump Force, the game is intended as a celebration of Shonen Jump's 50-year anniversary. The characters are ripped from the Japanese weekly magazine, which also has a solid following here in the States.
The game is a fighter that will bring tons of characters from the manga and anime into a single universe, where the good guys will presumably have to join forces to stop the baddies. If the game plays out anything like the various Shonen series, this will likely be achieved through hard work, intense focus and, of course, the power of friendship.
Along with the series listed above, Jump Force will boast representation from several other properties including Bleach, Black Clover, My Hero Academia, Kenshin, Saint Seiya, Hunter x Hunter, JoJo's Bizarre Adventure and more. Heck, even characters from Death Note will be making an appearance.
Jump Force had a closed beta last October, with an open beta taking place last week. Fans seemed pretty excited with the results on social media, even though only a limited number of characters and modes were on offer. The full game finally launches on Feb. 15 for the PlayStation 4, Xbox One and PC.
This is a modern video game, so you better believe there are a bunch of different versions available -- including a standard edition, Collector's Edition, Ultimate Edition, Deluxe Edition and a downloadable Digital Edition. For more information on each of those offerings, as well as the ability to pre-order the game, feel free to drop by the official website.
Staff Writer for CinemaBlend.
Your Daily Blend of Entertainment News
Thank you for signing up to CinemaBlend. You will receive a verification email shortly.
There was a problem. Please refresh the page and try again.