APB Reloaded Patch 1.9.0 Is Live Complete With Armas Discounts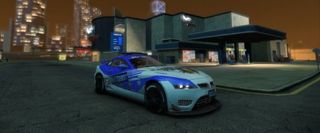 If you're in the mood for some open-world, chaotic destruction then you might want to give APB Reloaded a try...the resurrected anarchical action title of cops versus robbers. The game has been patched to 1.9.0 and with it comes a number of upgrades, updates, goodies and cash shop discounts.
As stated on the official APB Reloaded blog...
That's good news, indeed.
What's more is that this weekend only there will be a 40% off discount for premium members, so now would be a nice time to buy stuff from the cash shop if you already have premium activated. This enables you to buy new weapons, vehicles, weapon skins, vehicle skins, vehicle parts and character customization apparel.
APB Reloaded is GamersFirst or Reloaded Productions' retake of the old Realtime World's game, which bombed shortly after launching due to RTW going into administration. Reloaded has shared in a great deal of success since its launch earlier this year and while there were a few hiccups along the way with the game's customer support, it appears Reloaded Productions and K2 Networks are well on their way to the road of greatness...assuming they continue to stay consumer and gamer-first.
As for APB Reloaded, you can join in on the fray as either an Enforcer or a Criminal with the free client download right now. You can read up more on the game's latest update by visiting the official blog or grabbing the client from Steam.
Your Daily Blend of Entertainment News
Staff Writer at CinemaBlend.
Your Daily Blend of Entertainment News
Thank you for signing up to CinemaBlend. You will receive a verification email shortly.
There was a problem. Please refresh the page and try again.