AaaaaAAaaaAAAaaAAAAaAAA!!! Demo Now Available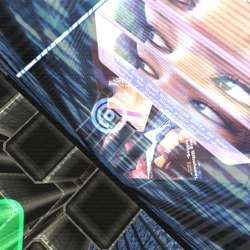 Today Dejobaan Games released a playable demo for their upcoming BASE jumping game AaaaaAAaaaAAAaaAAAAaAAA!!! - A Reckless Disregard for Gravity. Now you can see for yourself if the game's as awesome as the title.
The demo contains 10 of the full game's 80 levels. If you enjoy it, you can pre-purchase the game for $15 and save yourself $10 off the full price. Gamers who pre-purchase will get a pre-release build of the game with 30 levels. The pre-release version of the game also includes "the option to trade human teeth for triple espresso shots and the ability to anger protesters for points."
AaaaaAAaaaAAAaaAAAAaAAA!!! will be released in the third quarter of 2009. It's not clear how long that pre-purchase discount will last.
Staff Writer at CinemaBlend.
Your Daily Blend of Entertainment News
Thank you for signing up to CinemaBlend. You will receive a verification email shortly.
There was a problem. Please refresh the page and try again.