Age Of Conan Offers Free Trial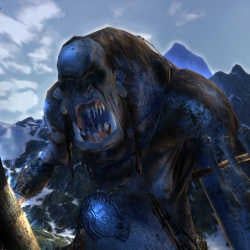 To get new blood for their MMORPG Age of Conan: Hyborian Adventures, Funcom is relying on an tried-and-true tactic: the free trial. Funcom is now offering players a free week of gametime.
You can sign up for the seven-day free trial here. Alternately, you can sign up through FilePlanet and get fourteen days free. The FilePlanet trial also gets you a free fireworks. If you hate fireworks and want less playtime, though, feel free to sign up through Funcom. AusGamers is also hosting the free trial client but it's not clear how long of a trial you'll get through them.
Age of Conan launched in North America on May 20th. Since then, the game has added new areas like Ymir's Pass and the massive Xibaluku dungeon and an improved siege warfare system, among other things.
Staff Writer at CinemaBlend.
Your Daily Blend of Entertainment News
Thank you for signing up to CinemaBlend. You will receive a verification email shortly.
There was a problem. Please refresh the page and try again.