Age Of Conan Subscription Fees Reduced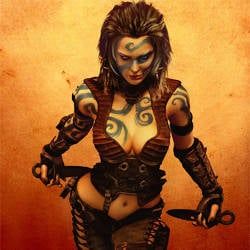 To make new gamers more likely to try Age of Conan - or current players less likely to abandon it - Funcom is lowering the price of several long-term subscription plans for the sword-and-sorcery MMORPG.
"As of now the 3 month subscription offers a 20% discount, 6 month subscription yields a 30% discount and 12 month offers a 45% discount vs the regular one month plan. This is more than twice the discount than before," reads an announcement on the game's website. To get the exact pricing for your territory, you're asked to log into your player account.
To further entice newbies to play Conan, Funcom offers a seven-day free trial.
Your Daily Blend of Entertainment News
Staff Writer at CinemaBlend.