Anarchy Online Booster Pack Coming Soon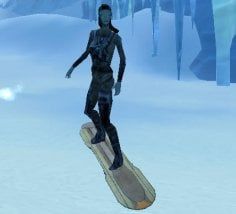 Long-time players of the complex, yet creepily fun MMORPG, Anarchy Online, will be receiving a booster pack for additional end-game content. There's plenty of new missions to take on and new areas to explore for veteran players.
"The 'Legacy of the Xan' booster pack introduces new content for those who have reached the 'Anarchy Online' end-game, by introducing areas, items, enemies and missions relating to the mysterious civilization of the Xan and their history on planet Rubi-ka," says game director Colin Cragg.
I'm still amazed that after seven years the game is still up and running. The game definitely struck a chord with gamers for the community to have such a strong affinity for the game. So long as Funcom continues to output playable content it looks like gamers will keep playing and paying.
The booster pack will carry a $19.99 price tag and will be widely available on February 19th. Pre-orders are also currently underway, so there's no need to wait for the 19th to get here. Oh, and there's also a bonus Hoverchair that comes with the purchase of the booster pack. For more information and a more detailed description of the booster pack, you can visit the Official Anarchy Online Website. And remember to be sure to stay tuned in with Blend Games for more news and info on all things gaming.
Staff Writer at CinemaBlend.
Your Daily Blend of Entertainment News
Thank you for signing up to CinemaBlend. You will receive a verification email shortly.
There was a problem. Please refresh the page and try again.