Atlantica Online Lite Version Released For Not-So-Hardcore Gamers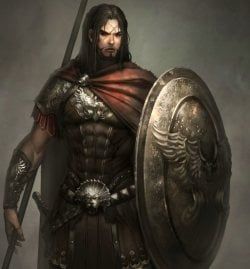 With MMO games getting bigger and bigger and bigger, it's tough to try out a lot of the free titles without spending a week with the client stuck in a download helper. Well, forget spending a week waiting for a super-sized client to download for an MMO. NDoors Interactive announced that a "lite" version of their award-winning Atlantica Online is now available.
According to the press release…
That's an awesome idea given that even if a game is free-to-play (or offers a trial), downloading two or more gigabytes of the game can be a bit annoying, especially if you don't play it very often. This "Lite" version of the full client is probably ideal for casual gamers who may not have T1 connections or don't particularly care for spending disproportionate amounts of time waiting for games to download.
Take note, though, that you will be limited on what you can do in the game and where you can go and you will be restricted to a level 20 cap until the full version of the game is downloaded.
You can learn more about Atlantica Online and downloading the "Lite" version of the game by visiting the Official Website.
Your Daily Blend of Entertainment News
Staff Writer at CinemaBlend.