BattleForge Beta Now Open To All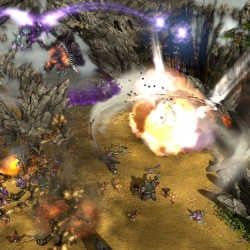 Didn't get a beta key for BattleForge? Well, no matter. EA's taking down the velvet rope and letting all comers try out the collectible card real-time strategy game.
No, you don't need to pre-order the game. Just download the BattleForge client from the official website and launch it. You'll need to sign up for an EA account if you don't already have one.
Anyone who participates in the beta will receive a special Firedancer card, "ultra-rare unit, upgraded and featuring alternative card art." Beta participants will receive the card after the game goes live on March 26th.
Staff Writer at CinemaBlend.
Your Daily Blend of Entertainment News
Thank you for signing up to CinemaBlend. You will receive a verification email shortly.
There was a problem. Please refresh the page and try again.