Battlefield 4, Wing Commander 3 Now Free To Download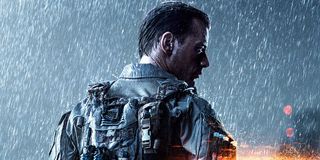 EA is giving out two free games this week. PC gamers can now download Battlefield 4 and Wing Commander 3: Heart of the Tiger for a limited time.
The free download of Battlefield 4 is playable for 168 hours. The timer will start right after you launch the game for the first time. There's no apparent restrictions on content other than that time limit. You can play through the full single-player campaign or hop into online battles. The latter is a much better use of your time.
"Your Game Time clock runs in real-time, whether you're in the fight or taking a break," EA says. "But your progress and Origin Achievements will be saved if you want to keep your career going after your Game Time ends – buy the game and you'll pick up right where you left off."
The free download is only available for a limited time, though. You'll have to add it to your Origin library before August 14th at 10 AM PDT.
Battlefield 4 has had a bumpy ride thanks to bugs and launch issues. Nonetheless, it's a shooter worth playing. Its improvements to naval combat give a new dimension to the vehicle-based skirmishes that the Battlefield series popularized. The two new game modes round out the multiplayer offering nicely.
Wing Commander 3 is a flight sim originally released way back in 1994. It launched during that brief, frightening era when live-action cutscenes were all the rage. The acting wasn't as painful in WC3 as it was in others from that era, though. The game had a decent cast including Mark Hamill, Malcolm McDowell, and Tim Curry.
Okay, the special effects in the cutscenes look like crap now. However, in some ways, WC3 was ahead of its time. The game's campaign featured a branching storyline driven by player decisions. These choices altered the missions and even the ending.
It's unclear how long EA will offer Wing Commander 3 for free. However, once you download it, it's yours to keep.
EA's been known to give out freebies to encourage gamers to try out Origin. Past giveaways have included Dead Space, Titanfall's multiplayer and Battlefield 3.
Staff Writer at CinemaBlend.
Your Daily Blend of Entertainment News
Thank you for signing up to CinemaBlend. You will receive a verification email shortly.
There was a problem. Please refresh the page and try again.