Bullet Witch New Gameplay Footage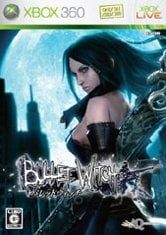 This game just doesn't seem to have that "umph" factor a lot of other newer Xbox 360 games have. Crackdown, Too Human and Forza 2 are still high interest points for the 360, yet the Japanese shooter game by Cavia insists on staying among the top tier titles. Bullet Witch isn't all that bad looking, it just isn't all that fantastic when it comes to gameplay features. It does have some amazing texture details and zombie blasting festivities. The story for Bullet Witch puts players in the shoes of Alicia. She's a key component to winning or losing the war against other-worldly creatures, and the story darkly revolves around the startling revelations regarding the protagonist.
While the game has been delayed multiple times in order for Atari to "get it right" for the localization process and ensure that it retains an effective interest with North American gamers, Bullet Witch will finally arrive in the early first quarter of 2007 for the Xbox 360. While it's already released in Japan, the game will feature improved gameplay, and a new first-person mode, among other trinkets and adjustments when it arrives on store shelves here in the U.S. Featuring a two-player mode, magic attacks and upgradable weapons, Bullet Witch will retail for the suggested price of $49.99. You can check out a new trailer below of all the bullet blasting action.
Staff Writer at CinemaBlend.
Your Daily Blend of Entertainment News
Thank you for signing up to CinemaBlend. You will receive a verification email shortly.
There was a problem. Please refresh the page and try again.