Command And Conquer Reboot Beta Will Start Next Year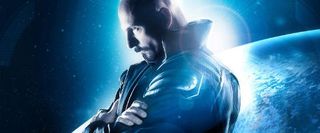 BioWare Victory provided an update on their upcoming, free-to-play reboot of the Command and Conquer series earlier this week. They say that the beta testing will kick off in a matter of months.
The F2P C&C has the same core gameplay as previous games in the series. Players will gather resources, build up a base, and direct armies in combat. On launch, the game will feature the Generals universe. Eventually the Tiberium and Red Alert universes will be added to the game as well. Victory is using DICE's Frostbite 2 engine for the game.
Community manager CIRE admitted in his blog post that some of the older Command and Conquer games, particularly C&C4, were below expectations. The company has a "big picture" in mind for the reboot, one which some might not consider a true C&C experience. They plan to solicit extensive fan feedback as they shape this new game.
Victory plans to slowly refine the game through a beta. This beta is scheduled to begin in the first half of 2013. CIRE says it will be the longest in franchise history.
For a chance at joining the beta, you can register at the game's website. If you'd rather not leave things to chance, you can buy the C&C Ultimate Collection and get guaranteed access.
Staff Writer at CinemaBlend.
Your Daily Blend of Entertainment News
Thank you for signing up to CinemaBlend. You will receive a verification email shortly.
There was a problem. Please refresh the page and try again.