Counter-Strike: Global Offensive's Operation Bloodhound Is Now Live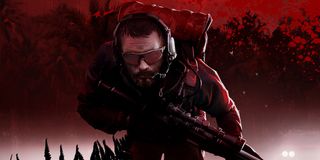 Counter-Strike: Global Offensive has received a major update called Operation Bloodhound. This update brings both free and paid features to the PC/Mac/Linux shooter.
Whether or not you buy Operation Bloodhound, you'll have access to six new maps in CS:GO. The additions include returning community favorites Agency and Season along with these new battlegrounds:
Log – Cut down more than trees, as a long-ranged battle breaks out at a logging facility.
Rails – A decrepit rail yard becomes an industrial killing field in this night-time engagement.
Resort – Once a temple to excess and wealth, the luxurious Elysee Resort has been transformed into a high-stakes firefight.
Zoo – Terrorists have arrived at the Bay Area Zoo, and they didn't come for the dolphin show.
Furthermore, all players can now earn XP at the end of each official match. By leveling up your Profile Rank, you'll get a new title and icon for your account. You'll also get a weapon drop the first time you rank up every week.
If you buy the $5.99 Operation Bloodhound Access Pass, the game will offer you several additional perks. You'll have access to 62 missions spread across campaigns. These campaigns include two new types of missions. In Guardian Co-op, you and a friend must fend off enemy Bots. Assassination tasks you with finding and killing an enemy on the other team.
By completing these missions, you'll earn extra XP for your profile and also upgrade your Operation Bloodhound Coin. A new Operation Journal will track your stats until Operation Bloodhound's end on September 30th and let you know how you stack up against friends.
Like other Operations, Bloodhound includes some loot as well. The Falchion Weapons Case, exclusively available to Access Pass holders, contains a new Falchion knife along with 16 weapon finishes made by the community. When Access members earn weapon drops, they'll come from six exclusive weapon collections with a total of 89 new finishes for guns.
Operation Bloodhound's accompanying patch also makes a number of bug fixes that weren't quite so fun as bird surfing. The problems addressed include server-crashing exploits and invisible players. The hitbox fixes aren't here just yet, though. You can read the full patch notes for the update here.
Staff Writer at CinemaBlend.
Your Daily Blend of Entertainment News
Thank you for signing up to CinemaBlend. You will receive a verification email shortly.
There was a problem. Please refresh the page and try again.