DarkEden Genesis Sound Beta Update Released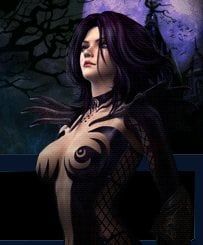 Vampire fans and vampire hunter wannabes are in for a slight update with the vampire-based MMORPG, DarkEden Genesis. The team has released new sound beta updates for gamers who needed a bit more of a kick out of the audible experience in the game.
The sound beta update includes a revamp (no pun intended) of the game's original audio sound files. The beta updates are part of a complete overhaul of the in-game sound experience. Not too sure how important that will be to most players but there's nothing wrong with feeling a good thump from the sub-woofer when putting that good 'ole pump-action shotgun to use.
The final sound beta will be released soon as part of a patch for the game, along with several other updates. Gamers interested in a vampire/hunter-based MMORPG that plays out like Diablo can check out DarkEden Genesis by visiting the Official Website. For more gaming news, updates, info, media and insight, be sure to stay tuned in with Blend Games.
Your Daily Blend of Entertainment News
Staff Writer at CinemaBlend.