Dead Space: Extraction Is Gold, Pre-Order Bonuses Detailed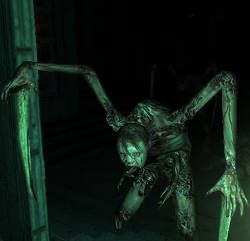 Visceral Games has completed work on Dead Space: Extraction. The Wii survival horror game will arrive as planned on September 29th in North America, October 1st in Japan, and October 3rd in Europe.
Extraction is a first-person rail shooter - err, sorry, "first person guided experience" - that serves as a prequel to the PS3/PC/Xbox 360 Dead Space released last fall. It contains many of the features from the original DS, including dismemberment, zero G combat, and statis/kinesis powers. Extraction also marks the debut of drop-in, drop-out co-op for the series.
If you pre-order Extraction at select retailers, you'll get a special download code to unlock four of the game's ten challenge modes. The challenge modes test players to rack up as many kills as they can, with extra points doled out for style. These challenge modes would ordinarily be unlocked by completing chapters of the single-player campaign.
Staff Writer at CinemaBlend.