Duke Nukem To Disappear From Digital Platforms This Week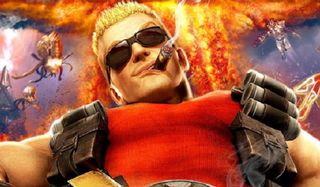 A quartet of Duke Nukem games will be removed from Good Old Games soon, with the same fate awaiting Nukem's catalog of titles on Steam, too. For fans of the series, though, it's probably a safe bet that this is only a brief vacation for the tank-top wearing alien killer.
It looks like Duke Nukem is about to pull off a disappearing act on two PC gaming platforms, including GoG and Steam, though its unclear if Nukem games on other platforms like the Xbox 360 or PlayStation Vita are included. The issue lies with the former owner of the IP, 3D Realms. Since the Duke Nukem property has passed on to Gearbox, the older versions of those games must come down from the digital marketplace. According to the announcement, that deadline is Dec. 31. But while the most recent Duke Nukem game may not have won over fans or critics in hordes, it's unlikely Gearbox is going to let the entire series just fade away into the past. While the developer's plans aren't in black and white at the moment, we're guessing that the Duke will make a return sometime soon.
For now, though, that means that he'll need to say bye-bye in his current state. If you're a fan of the game's over-the-top shooting antics, then that original announcement is definitely worth a read. Not only does it go over a brief history of the series, but it offers a rather touching sendoff for the galoot.
With that said, a massive sale on all things Duke Nukem has been launched over at GOG, giving deep-deep discounts on several games. While the games aren't exactly expensive as-is, you'll still be saving 70 to 90 percent off depending on whether you buy them individually or as a group.
The four games receiving the axe are Duke Nukem 1+2, Duke Nukem 3D Atomic Edition, Duke Nukem: Manhattan Project and Balls of Steel, a pinball game boasting content from the Nukem universe. Individually, they sell for about six bucks a pop. Through the sale, you can buy all of them for just $0.59 apiece.
The thing to keep in mind is that, once you buy the game, they are yours to keep and play for as long as you want. In other words, even when the games disappear on Dec. 31, they'll still be a part of your collection. That means you've got just a couple of days to make your decision, but when we're talking about four games for just over two bucks, it shouldn't be that difficult a decision to make.
As for the future of the series, here's hoping Gearbox picks up the baton and runs with it. Hopefully we'll see all of these games return to the market in short order.
Your Daily Blend of Entertainment News
Staff Writer for CinemaBlend.