Epic Mickey Release Date Confirmed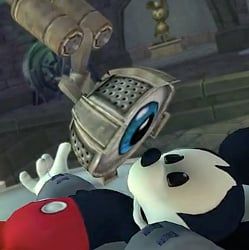 Epic Mickey, one of the most anticipated third-party Wii games in recent history, is going to be released during the holiday season as planned. Disney confirmed the global release dates for the game today.
Disney told CVG that the game will arrive in North America on November 30th. The UK will get it on the 26th. The rest of Europe receives it on the 25th.
In a rare move for the Wii market, Disney will be offering a Collector's Edition of the game.
Staff Writer at CinemaBlend.
Your Daily Blend of Entertainment News
Thank you for signing up to CinemaBlend. You will receive a verification email shortly.
There was a problem. Please refresh the page and try again.