Fatal Frame: Maiden Of Black Water Might Be Getting A Physical Release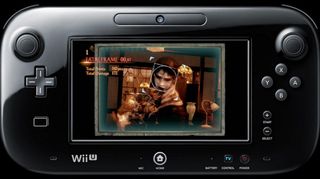 Fatal Frame: Maiden Of Black Water was recently released on the Wii U just last year—as a free digital copy only. But now, a company by the name of Limited Run Games is trying to bring a physical version of the game to the United States.
When the fifth installment of Fatal Frame released last year, it snuck up with barely an announcement or launch trailer. That's probably because it didn't release in retail stores. Instead, the game was released via digital through the Nintendo store on the Wii U. And because of that, the team behind Limited Run Games has confirmed via Tweet that they are trying to work with Nintendo to physically release the game.
I have the digital version of Fatal Frame: Maiden Of Black Water and I don't really see a need to bring it over to the United States physically, but that's just me. I think the game plays just fine as a digital copy and I've never had any issues. I get a real kick out of using the Wii U gamepad as the camera, because the second I turn around and see a ghost in my face is a level of fear I've never felt in a game before. So I say just enjoy the copy you have and if the physical copy makes its way over to the U.S., great. If not, at least we got the game at all.
The earlier Fatal Frame games all encompassed this urgency to escape. When you're viewing the world through the camera lens, it cuts off your peripheral vision so you no longer have the ability to see if anything is creeping up beside you. That was always the glory of the Fatal Frame games for me. They felt unique and offered a different kind of gameplay style than your typical survival horror game. Knowing me and how many horror games I've actually played in my lifetime, that's saying a lot. I think having that physical copy of the most recent Fatal Frame game just makes the whole thing feel real, like this game isn't just a joke that's been put up for free on the Nintendo store. This series means something to many, many people, including me, and maybe that's why we need the physical copy.
We'll continue to keep you updated as we learn more information.
Your Daily Blend of Entertainment News
Your Daily Blend of Entertainment News
Thank you for signing up to CinemaBlend. You will receive a verification email shortly.
There was a problem. Please refresh the page and try again.