Fort Zombie Patch Adds New Weapons, Missions And Bug Fixes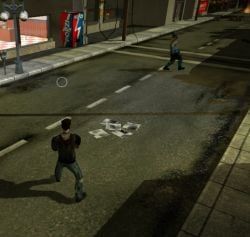 The original, horror-survival strategy game, Fort Zombie, is on the receiving end of some much needed patch work. The new patch fixes a number of annoying little bugs, including the NPC path-finding and NPC engagement commands.
Game problems and NPC epic-fails aren't the only thing being addressed in the new patch, though. As the headline mentions there are a few new weapons available for use to smash in the brains of those pesky undead hordes and there are some new missions for players to engage in, which will ultimately extend the game's replay values.
A complete list of the 1.0.7 update patch can be viewed below. Gamers interested in getting in on the action can learn more about Fort Zombie by visiting the Official Website.
Update 1.0.7 features:
* 2 new guns and 3 new melee weapons
* New properties and missions including the dreaded corn maze and the Theater of Evil
* The incursion of Deadworld into our reality has caused small objects around Piety to gain magical properties
* Power of the Deadworld is now tracked by the time of nightfall – the earlier it falls, the more power they have
* Guns with tac lights now offer improved survival chances in the dark
* NPC engagement range commands
* New targeting instrument
* Improved NPC path finding
* Crash bugs are now fixed
Your Daily Blend of Entertainment News
Staff Writer at CinemaBlend.