GOG Offers Sacrifice, Giants: Citizens Kabuto Bundle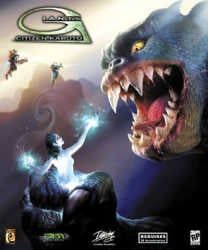 Retro gamers interested in owning a digital copy of Giants: Citizens Kabuto or Sacrifice might want to swing by digital games store GOG.com this weekend. The two games are being offered as part of a special bundle available only this weekend.
The only link between the two, besides the fact that they were published by Interplay and they're damn hard to find these days, is that they both offer hybrid gameplay. Citizens Kabuto is a third-person action game with real-time strategy game elements in which players control three different races - the technologically advanced Meccaryns, the magic-wielding Sea Reapers, and the savage giant known as Kabuto - as they struggle for dominance over a planet. Sacrifice, a real-time strategy game with action elements, depicts a world where five gods are locked in battle and the player must decide which one to serve.
Each game is ordinarily $5.99 separately. From today until Monday, January 12th, if you buy both at the same time, it'll only cost you $9.98. If you already own either Kabuto or Sacrifice, you can buy the other game in the bundle for $4.99.
Staff Writer at CinemaBlend.
Your Daily Blend of Entertainment News
Thank you for signing up to CinemaBlend. You will receive a verification email shortly.
There was a problem. Please refresh the page and try again.