GTA Chinatown Wars: New Connectivity And Social Features Revealed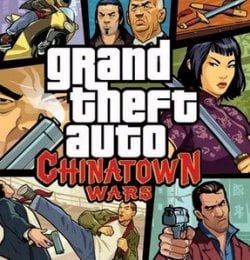 So maybe you've laid down some hard-earned cash for the PSP or DS rendition of GTA: Chinatown Wars, but that doesn't mean the experience ends with the receipt. Rockstar Games announced some new features and updated options for players to use and abuse at the official, online Social Club.
According to Electronic Theatre…
New features for the site also include mini-games and a guide map for detailed locations of items, weapons, drug dealers. There are also a number of downloads available for gamers. All that's required is to sync in the DS or PSP version of GTA: Chinatown Wars with the new social club to gain access to all the aforementioned content.
You can check out our review for GTA Chinatown Wars right here at Blend Games, or visit Electronic Theatre for more details on the social club and connectivity features.
Your Daily Blend of Entertainment News
Staff Writer at CinemaBlend.