Galaxy Online Adding 3D Projector Support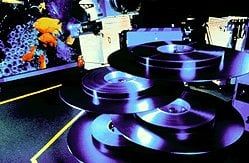 The development team for IGG's Galaxy Online has recently announced that they're adding a few new elements to the game and one those elements happen to be 3D projector support. The team is also adding some new background music, but that's not really headlining news.
According to the press release issued by IGG…
I'm not sure how the projector support will really change the outcome of the gameplay, simply considering that Galaxy Online is no EVE. Still, it should be interesting to see how this support affects the game when the team finishes implementing all the fine details.
You can learn more about the new update by visiting the Official Galaxy Online Website. For more gaming news, info, updates and media, be sure to stay tuned in with Blend Games.
Staff Writer at CinemaBlend.
Your Daily Blend of Entertainment News
Thank you for signing up to CinemaBlend. You will receive a verification email shortly.
There was a problem. Please refresh the page and try again.